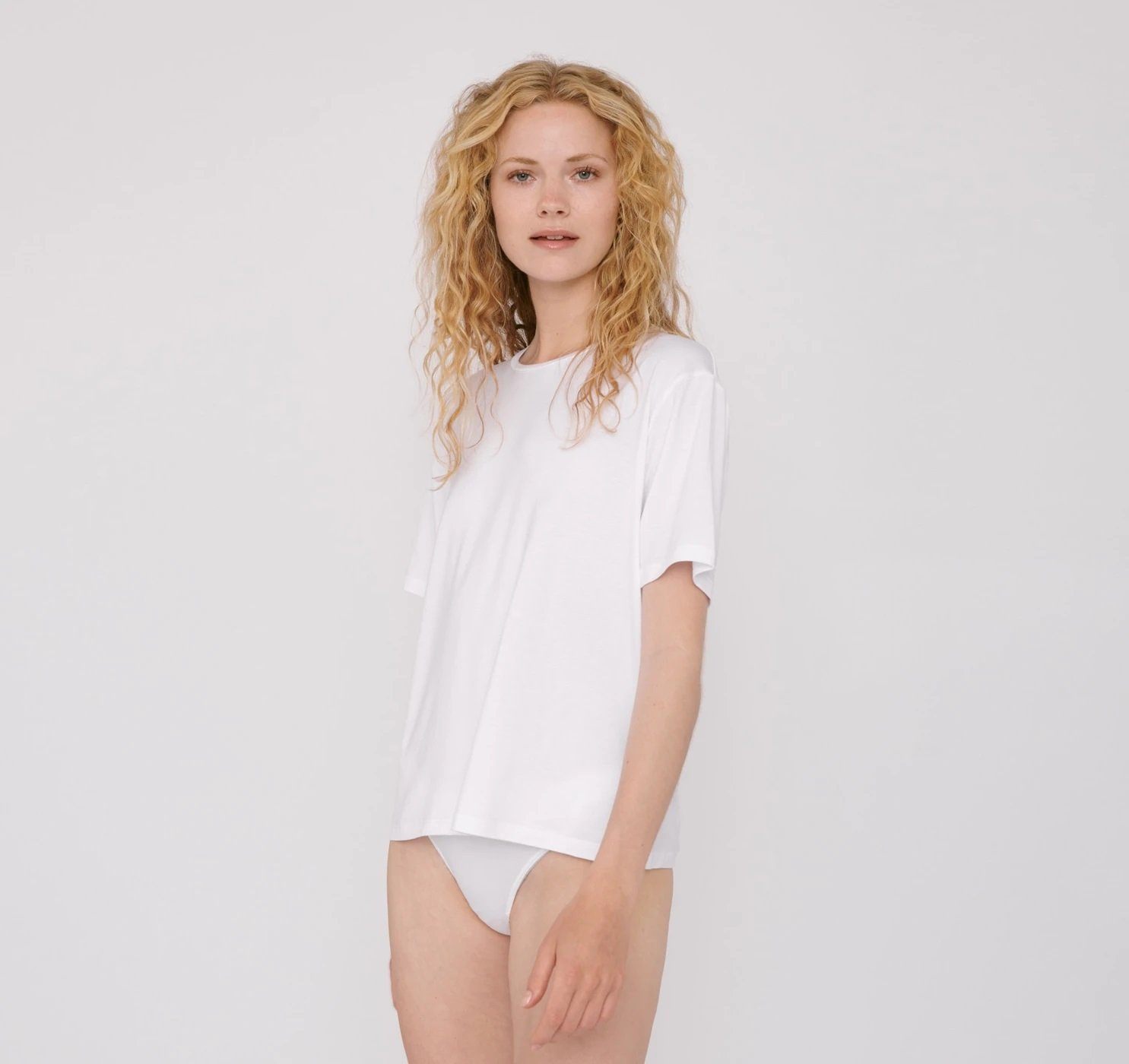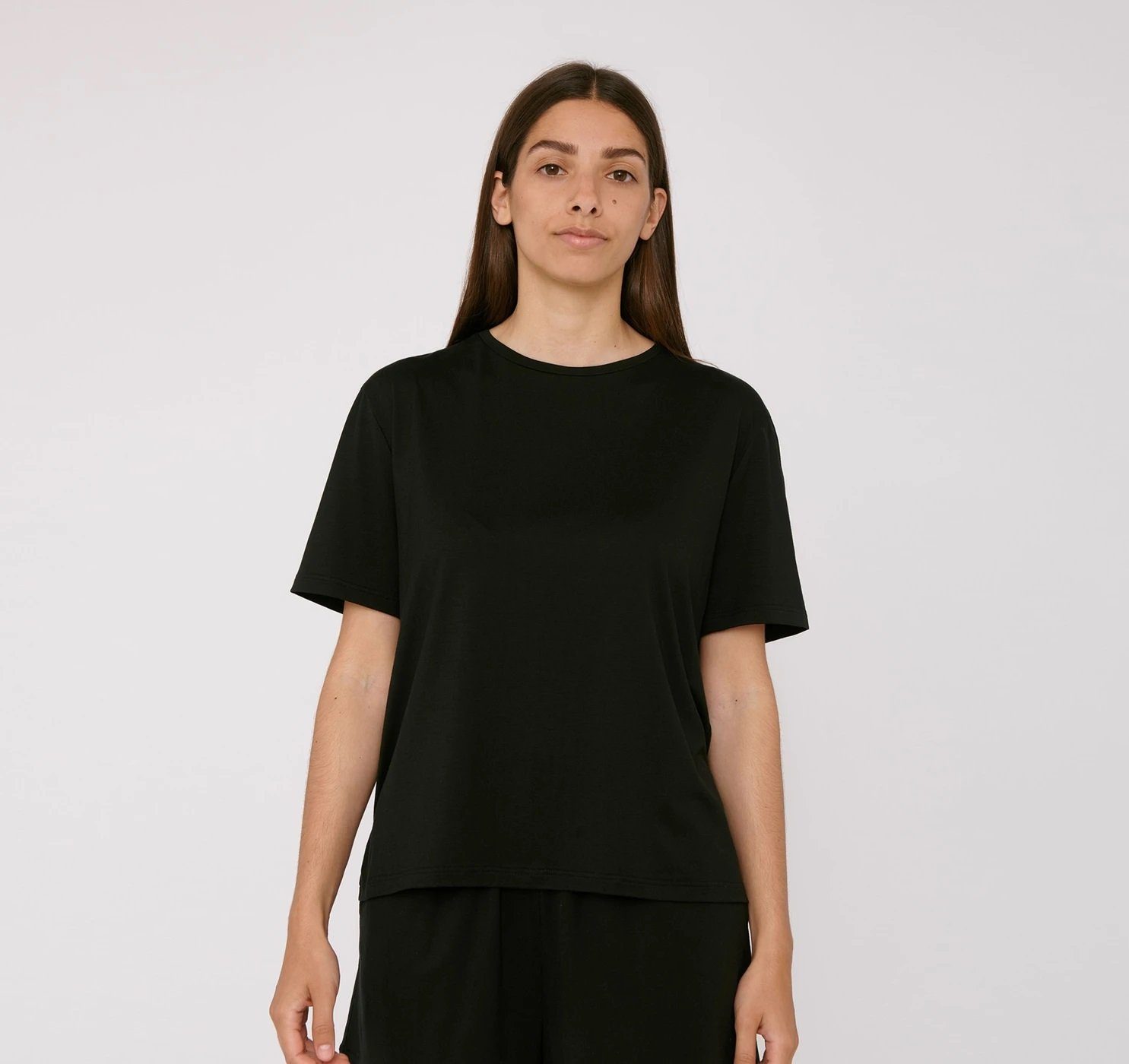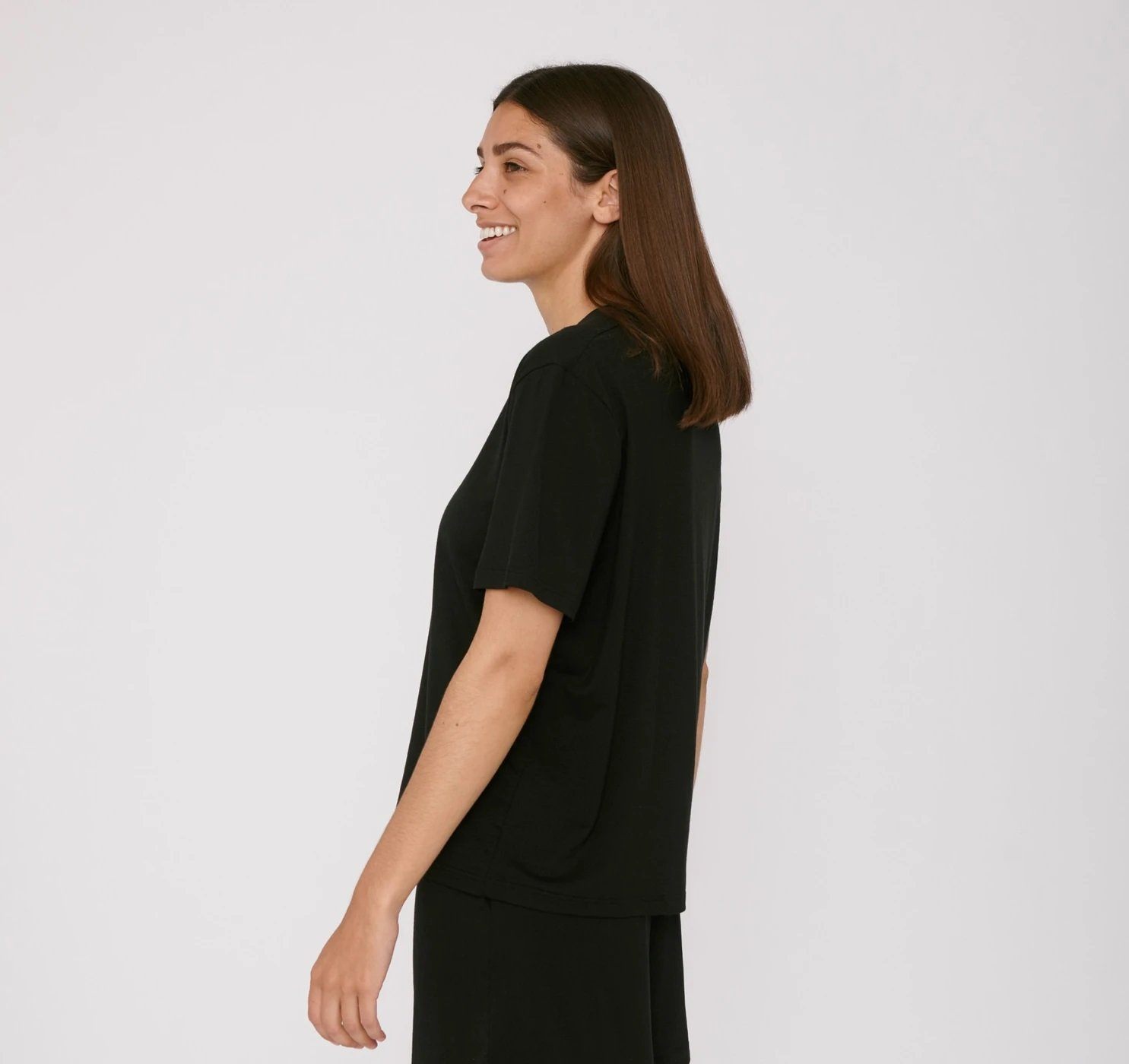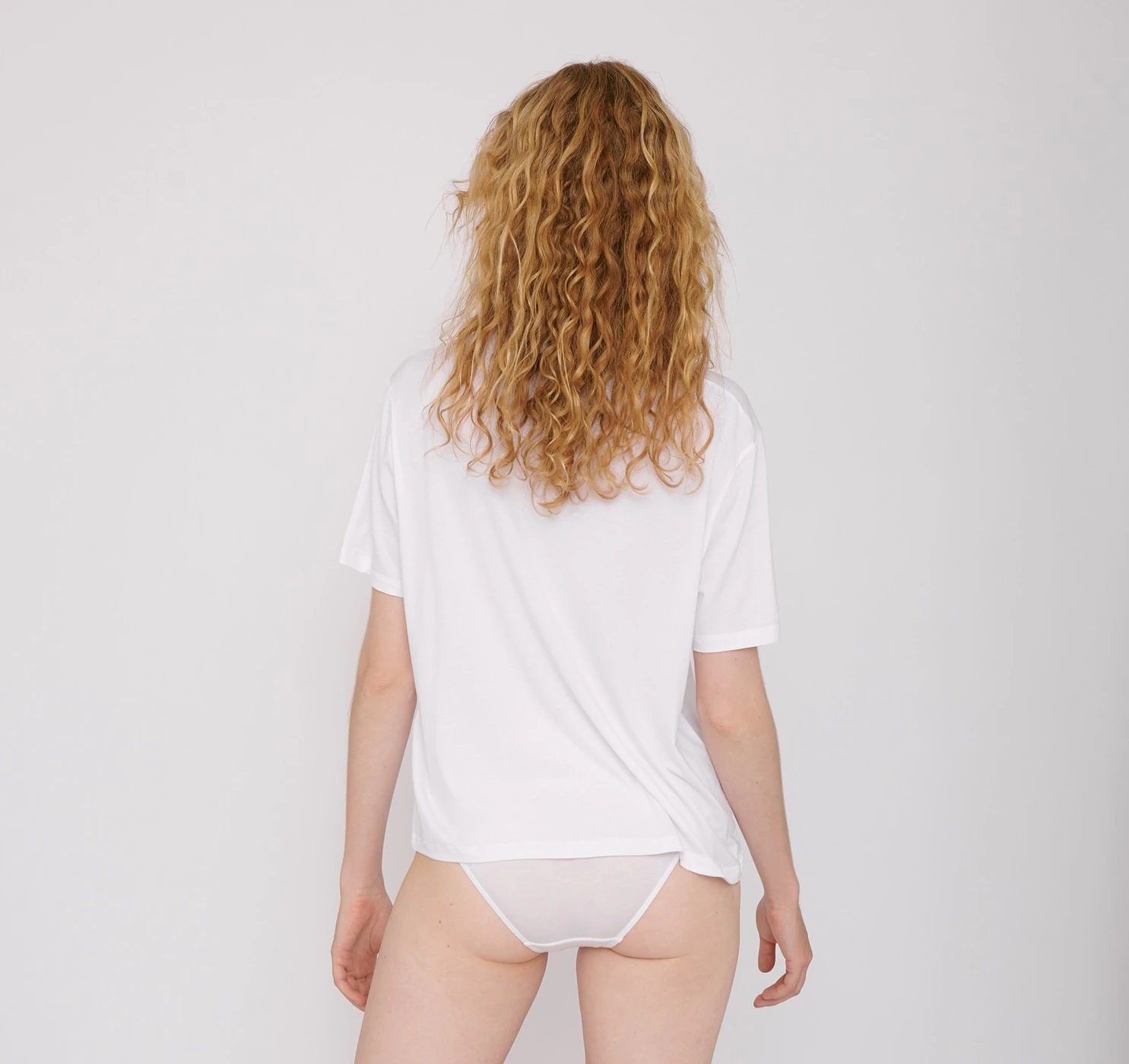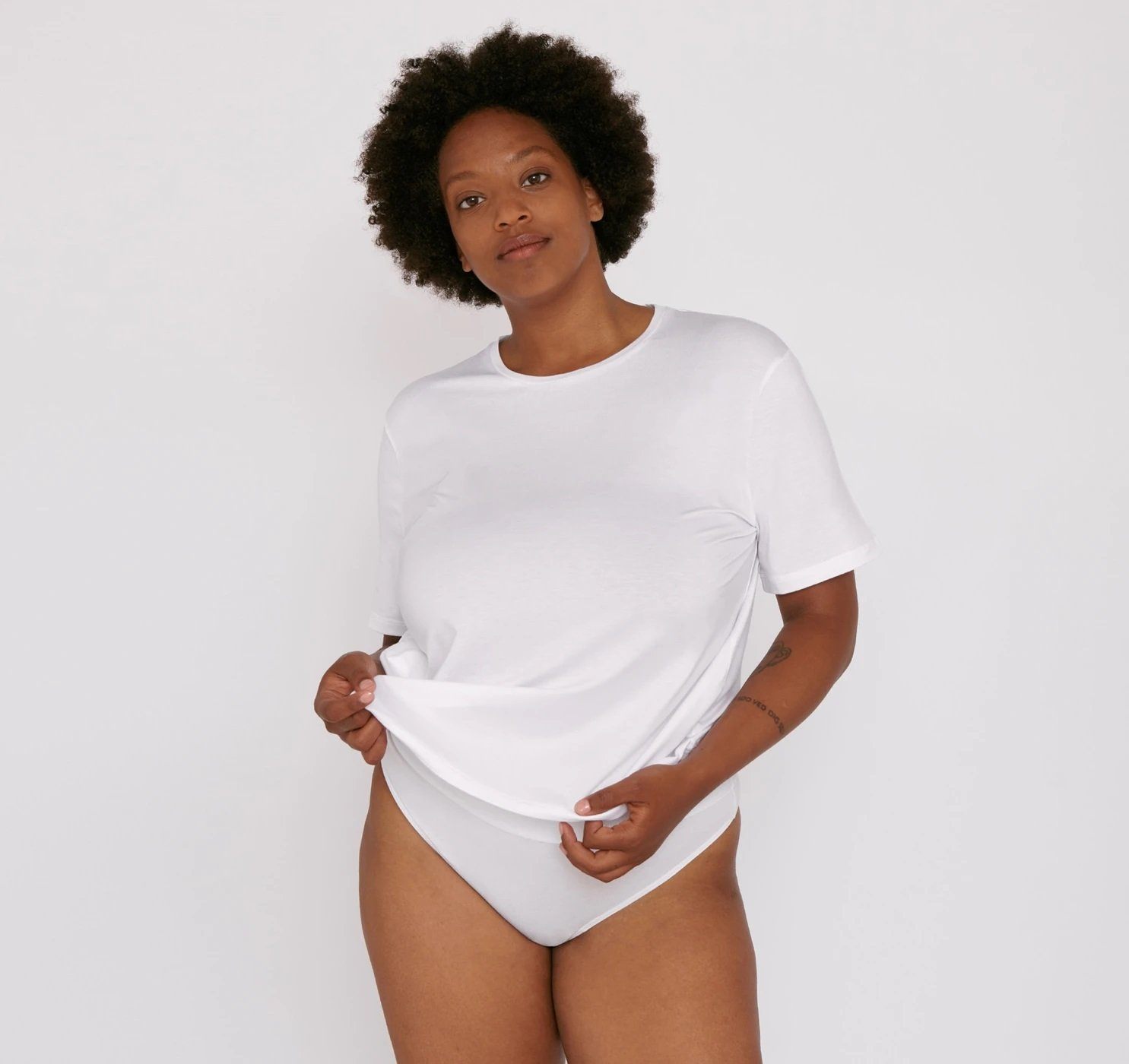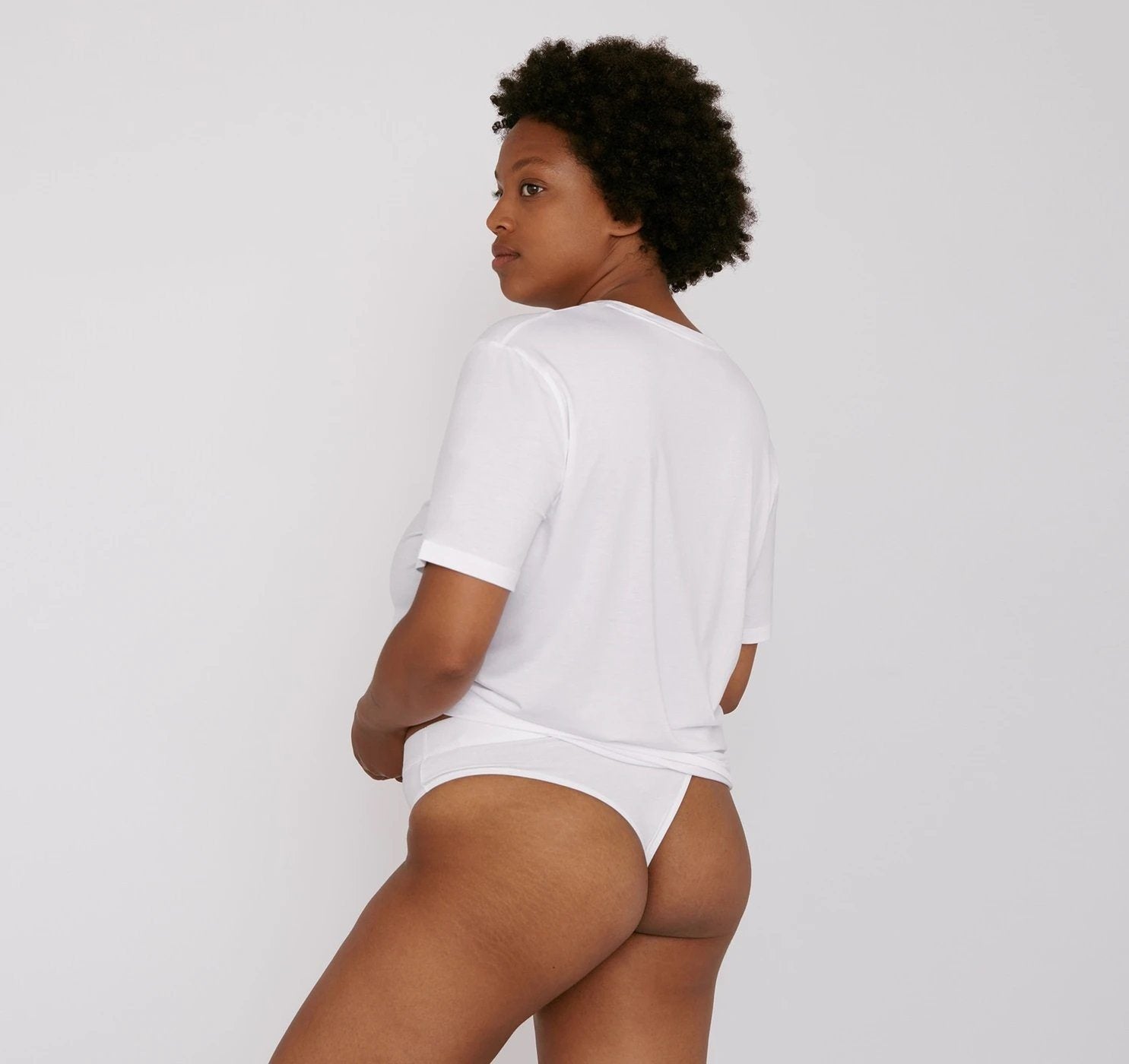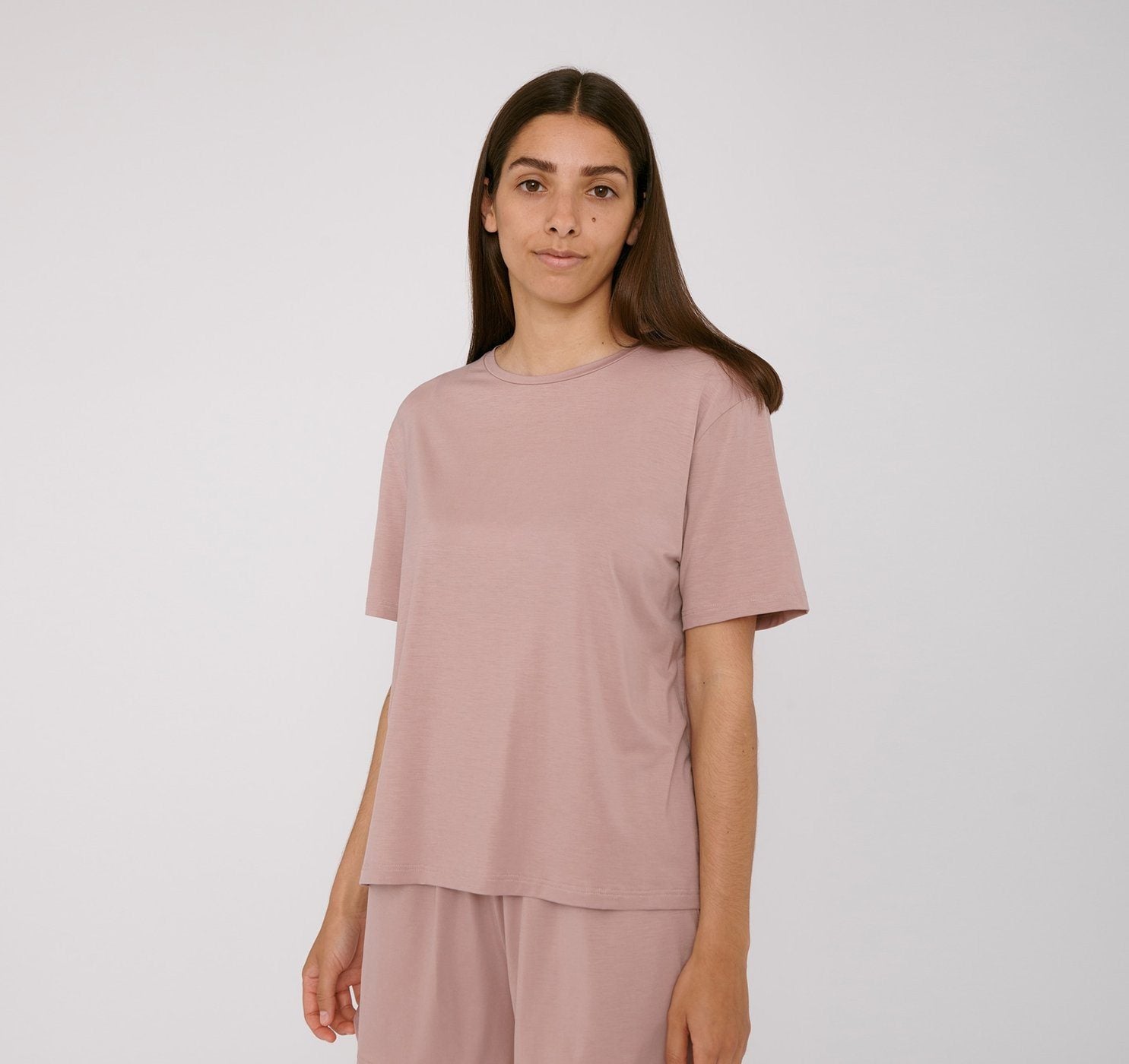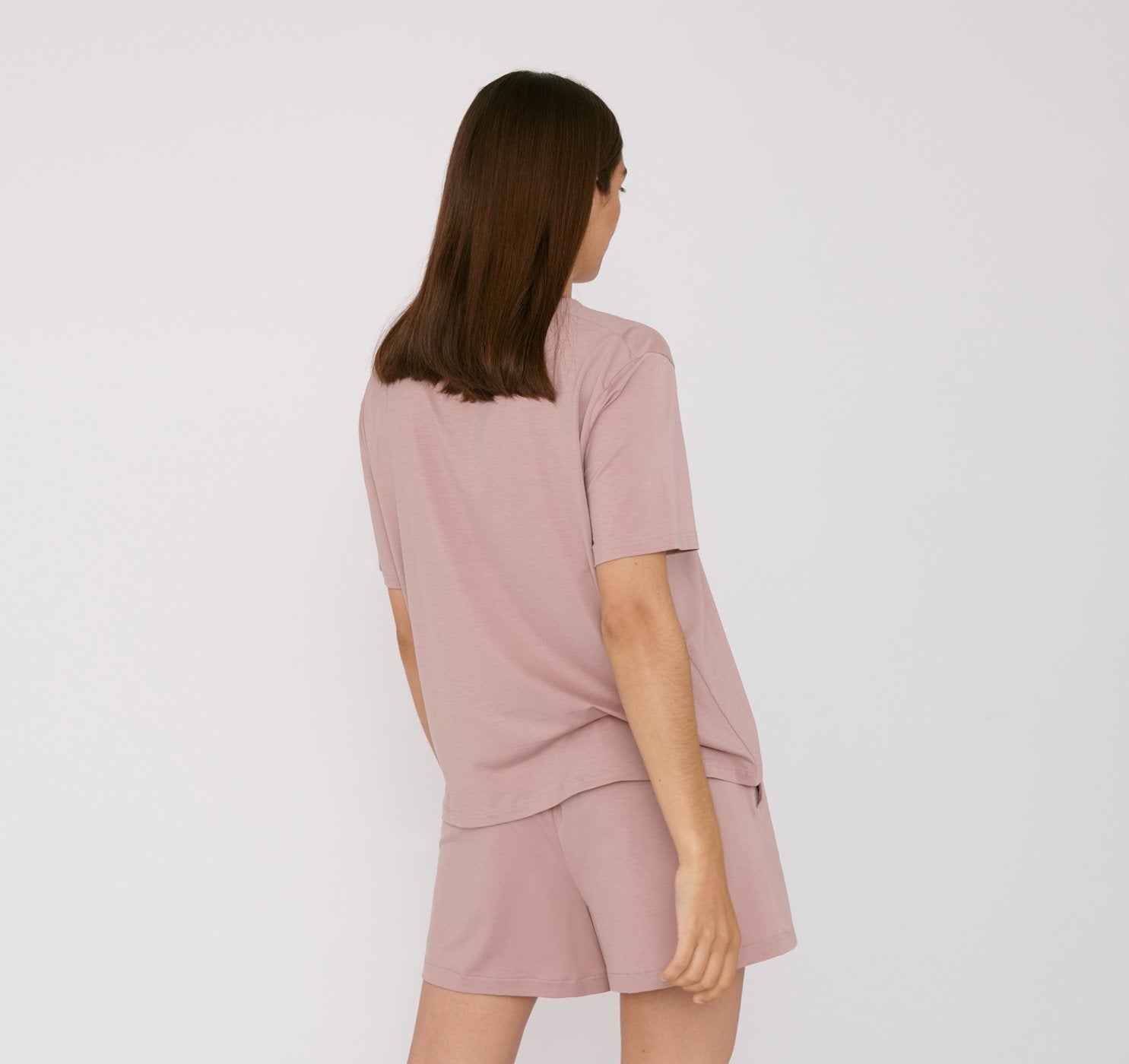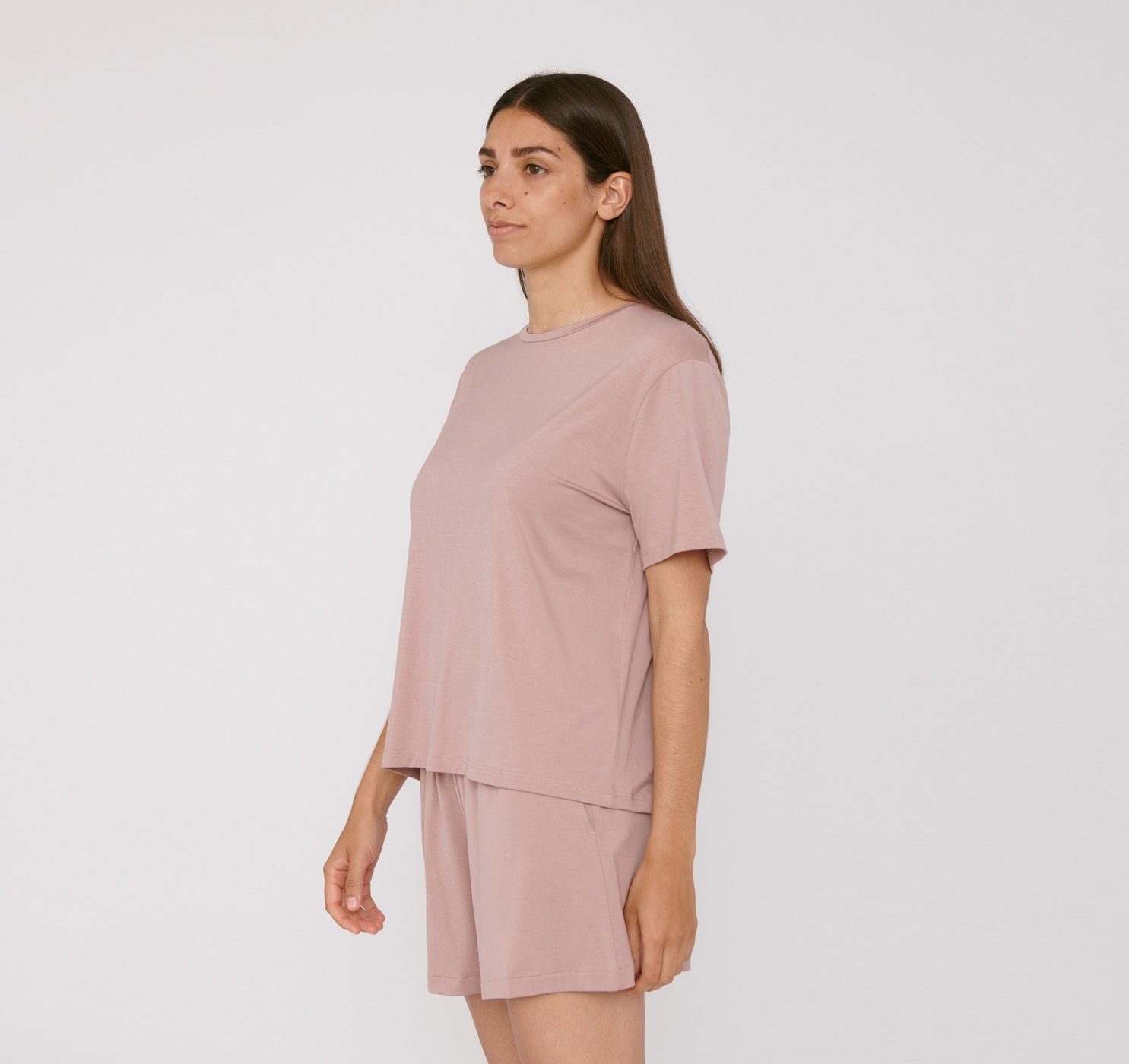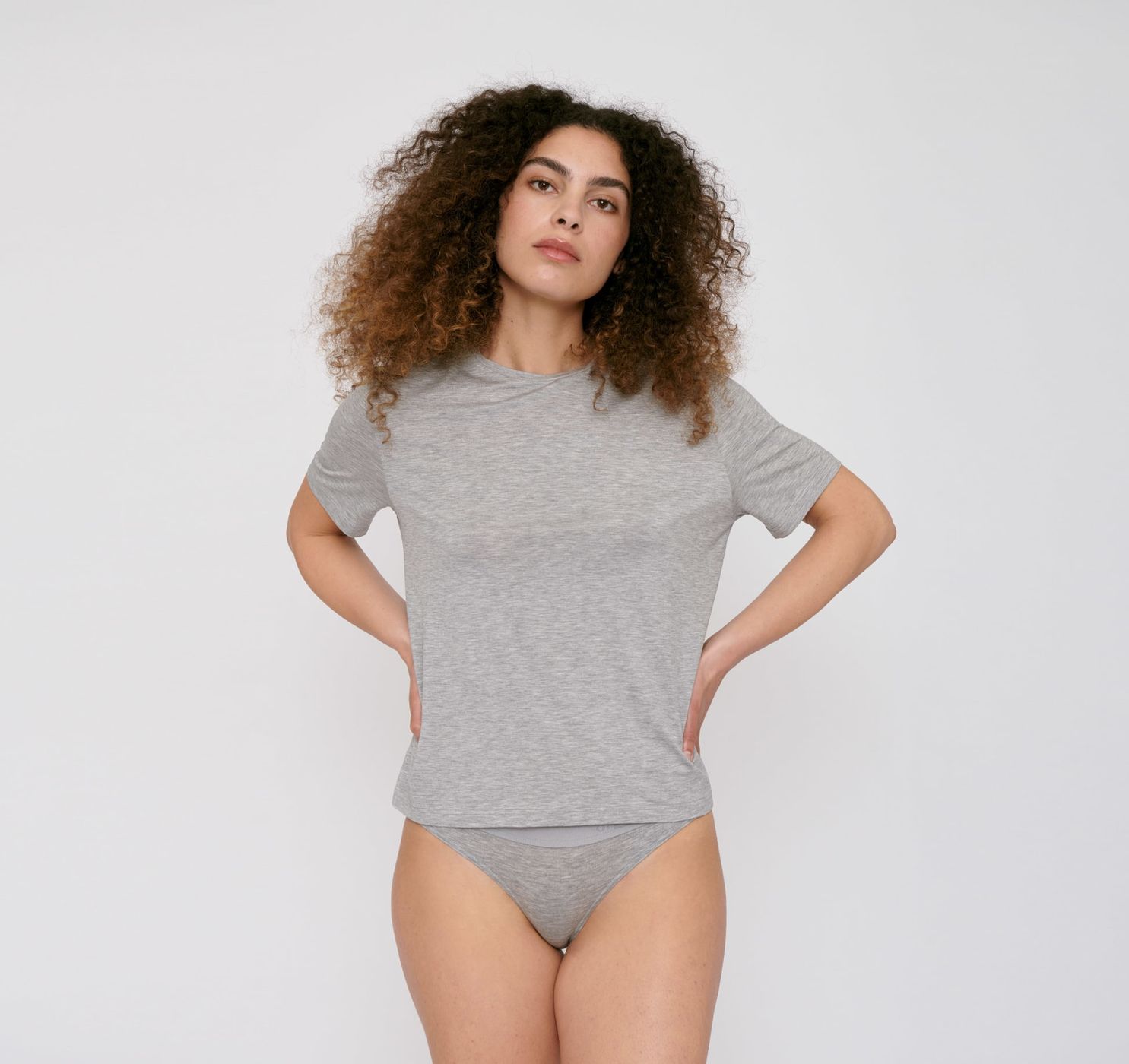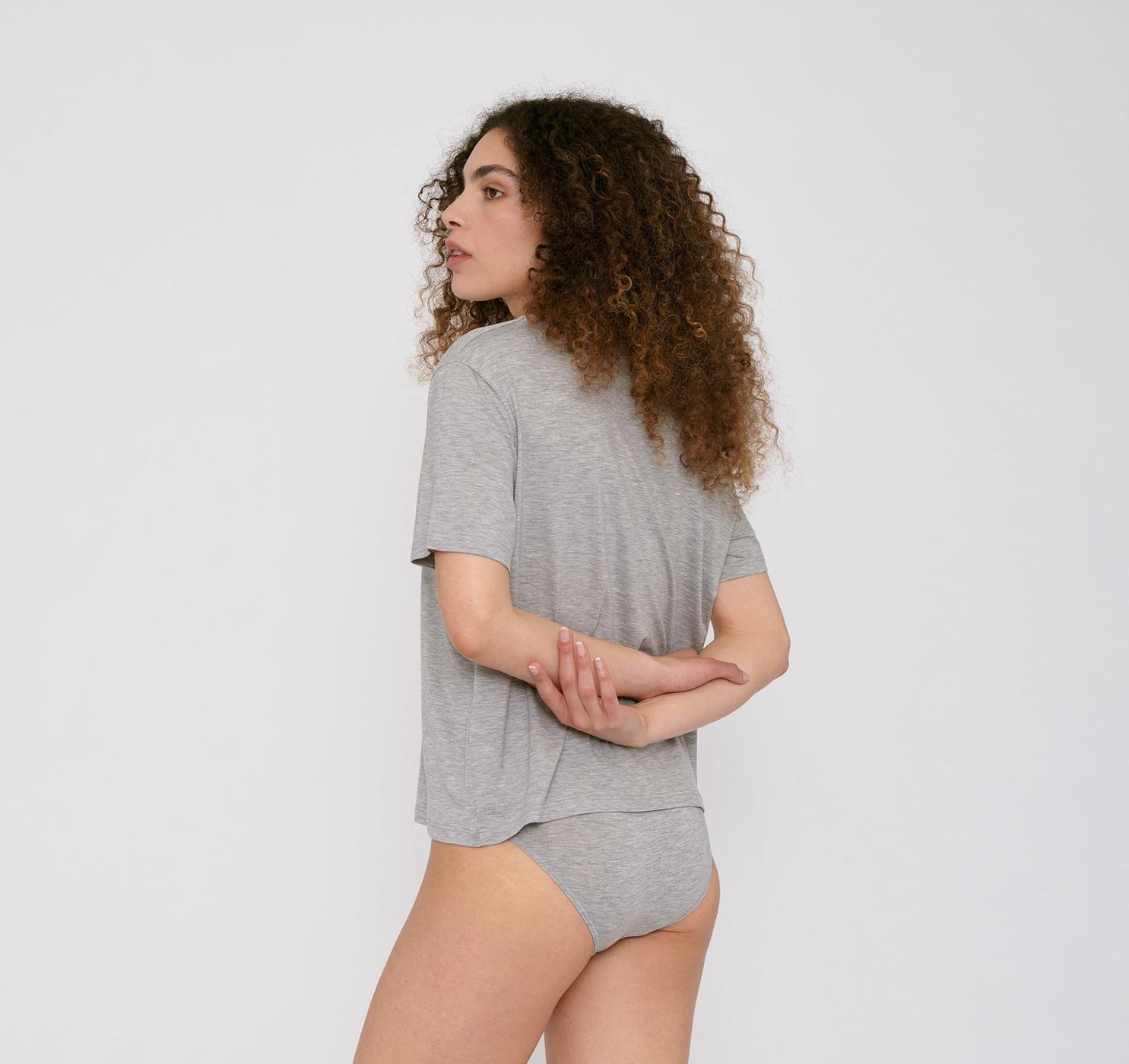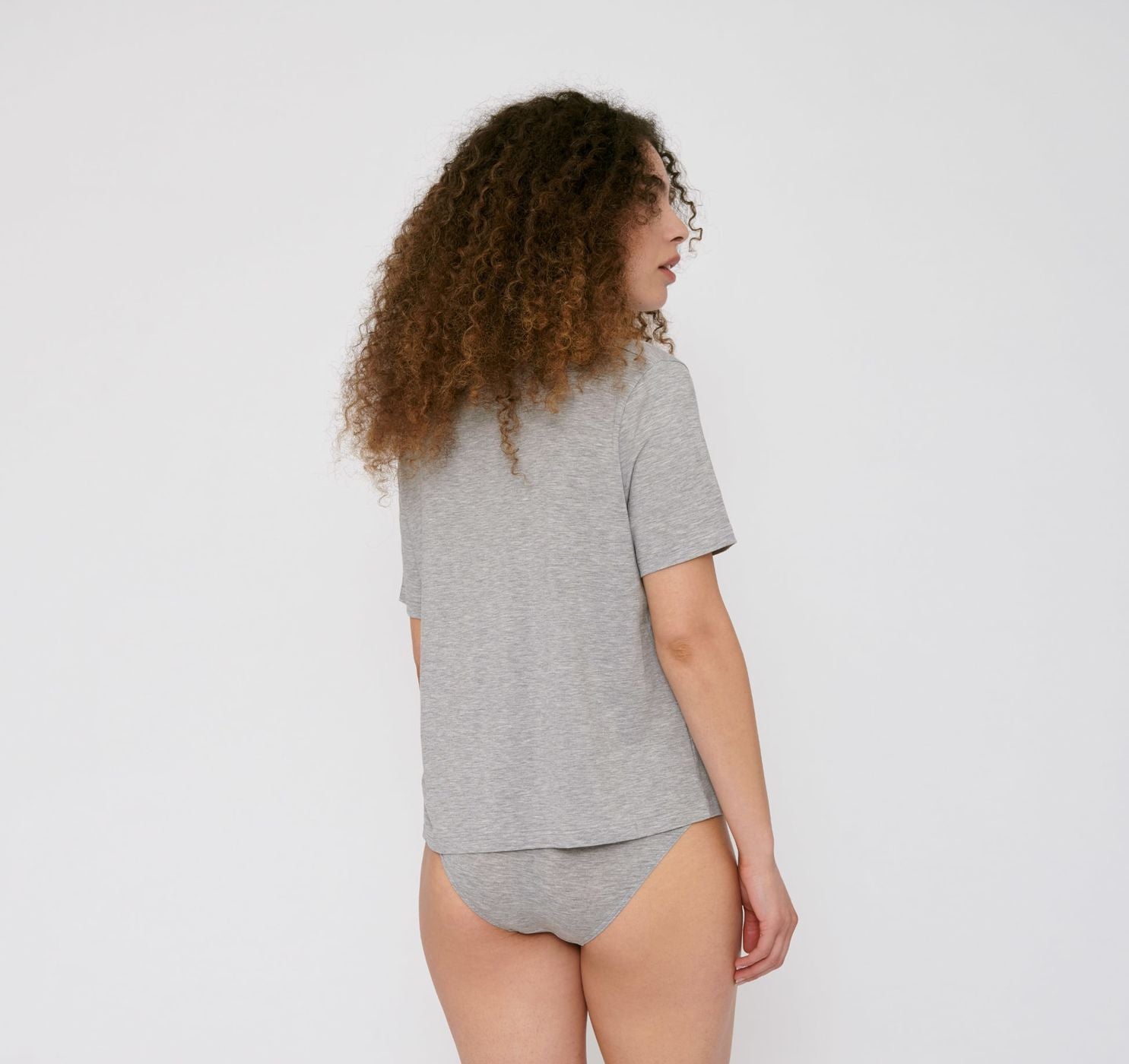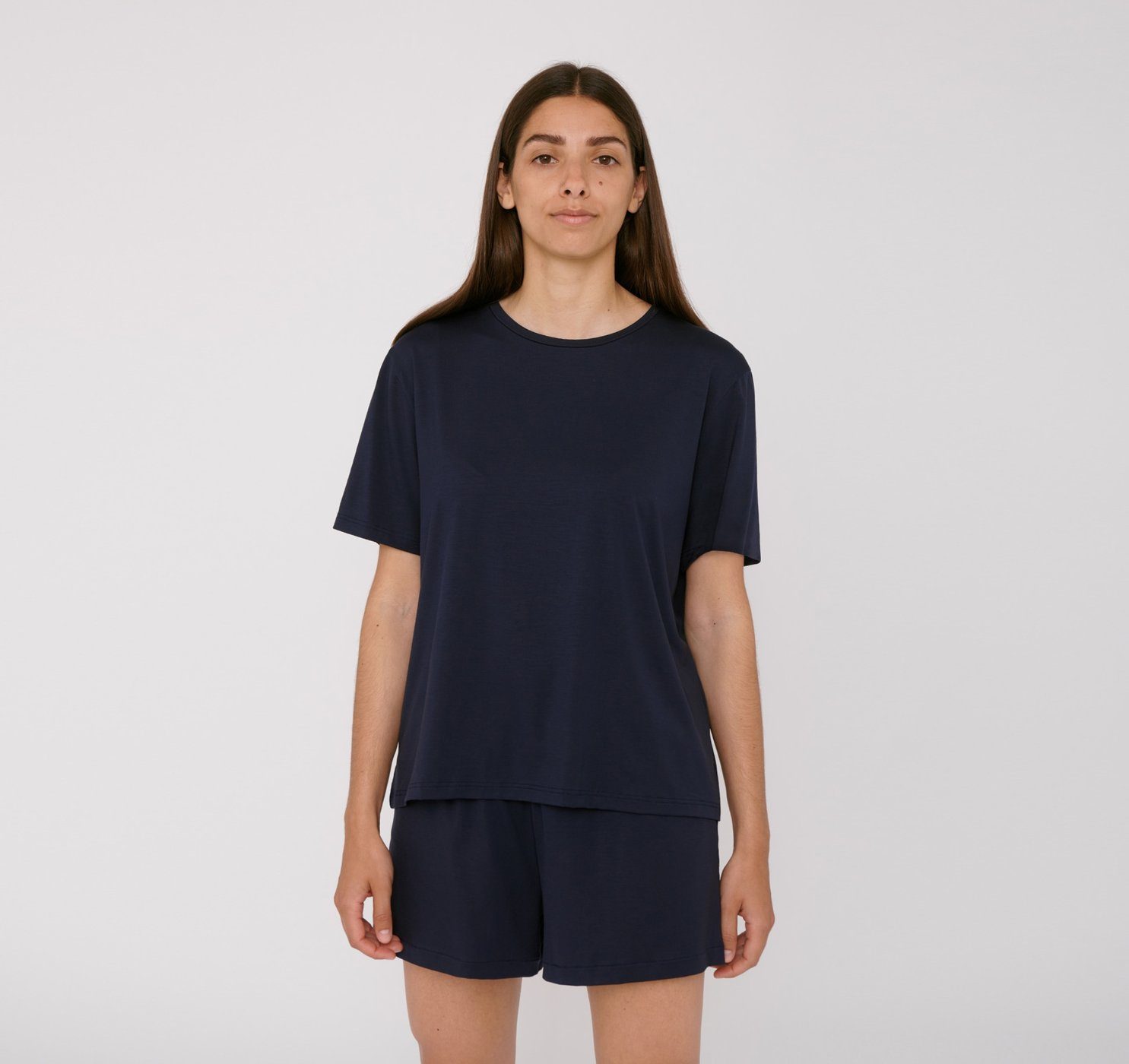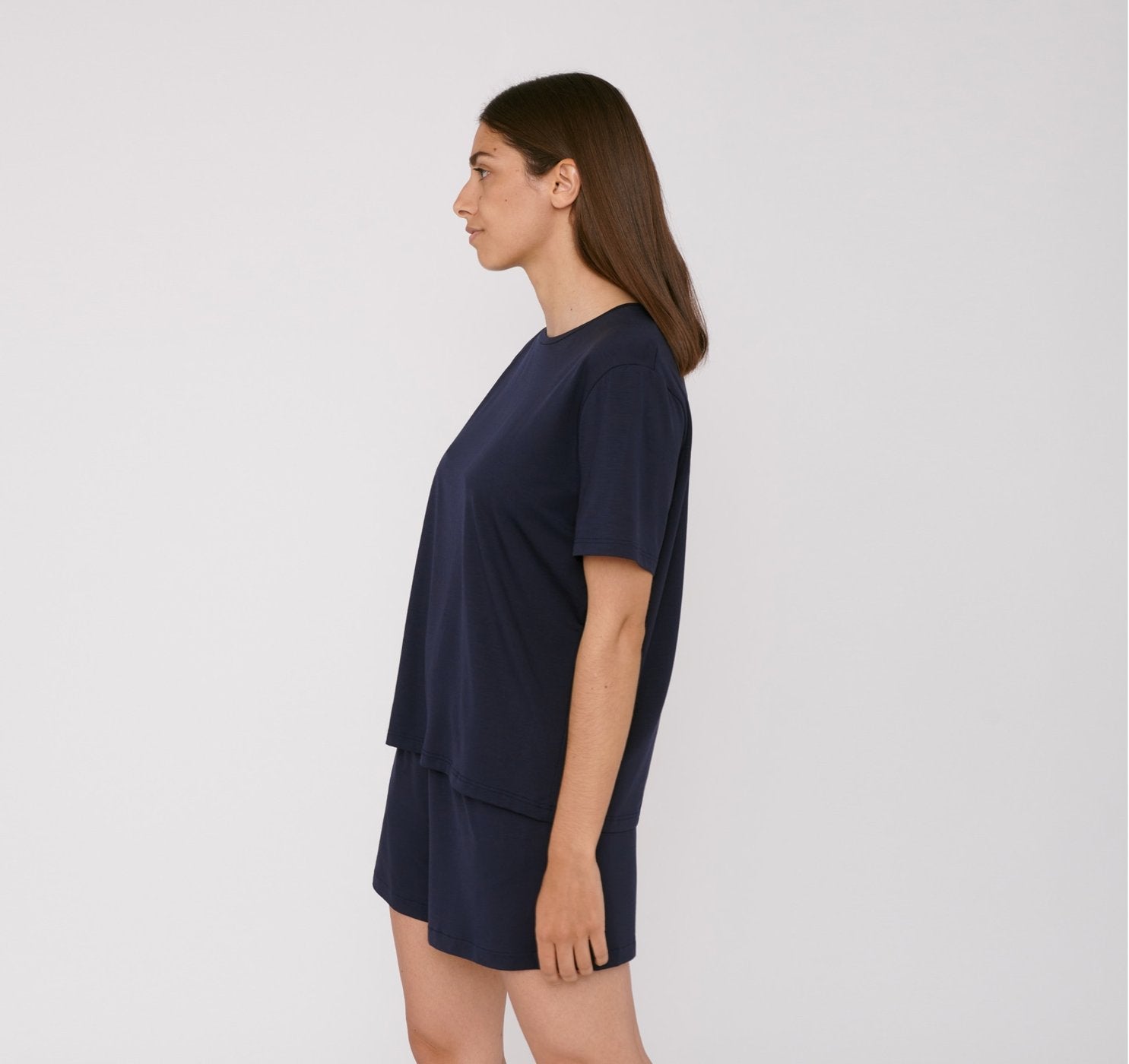 W's TENCEL Lite Tee
Regular price
Sale price
€ 51.95
All orders are shipped the same or next working day.
W's TENCEL Lite Tee
Slightly cropped crewneck tee made with an eco-friendly wood pulp fiber called TENCEL™.
Features:

A soft, slightly cropped crewneck tee made with an eco-friendly wood pulp fiber called TENCEL™
Softer than silk and smoother than cotton
Fit & Sizing:

Hannah is 165 cm and wears small in black
Magda is 175 cm and wears medium in white
Material:
95% lyocell TENCEL™, 5% elastane
TENCEL™ is an eco-friendly fiber made from responsibly sourced wood pulp. The wood pulp is dissolved in a closed-loop process with a non-toxic organic solvent, then the solution is forced through tiny holes in order to create a magical biodegradable fiber that feels softer and lighter than cotton.
TENCEL™ is softer, more breathable and more absorptive than cotton because it is composed of very small fibers. The end result feels like something closer to silk than cotton - which is definitely a good thing.
The PETA "Vegan Approved" logo indicates that the product is cruelty-free - and that it does not contain any animal products or by-products.
Machine washable. Maximum 60°C wash
We recommend the conscious choice of 30°C
What's Sustainable:

95% lyocell TENCEL
Made in better working conditions with living wages, no child labor, freely chosen employment and respect for the environment. Organic Basics uses the GOTS and SA8000 standards to ensure that things are made fairly.
Made in Portugal
About Organic Basics
Organic Basics, a sustainable fashion brand based in Denmark, was founded by four Danish guys in 2015. They were tired of owning poorly designed and expensive underwear made by big fashion labels.
Organic Basics was born out of the idea of fighting against the current fast fashion industry and its poor environmental standards. The brand aims to get consumers to switch to higher quality, organic and long-lasting clothing.
The materials are natural, renewable, recycled, biodegradable and/or low-impact only. The design aspect of the brand is minimalist style paired with timeless design, combining high quality and the best organic fabrics. This makes the brand stand-out.
Certificates:

Weekendbee guarantee
When you purchase a product from Weekendbee, you can be sure the choice is better for our planet. We support sustainably produced high quality products so that you can buy less and better.
TENCEL™ is an eco-friendly fiber
Oeko-Tex and SA8000 standards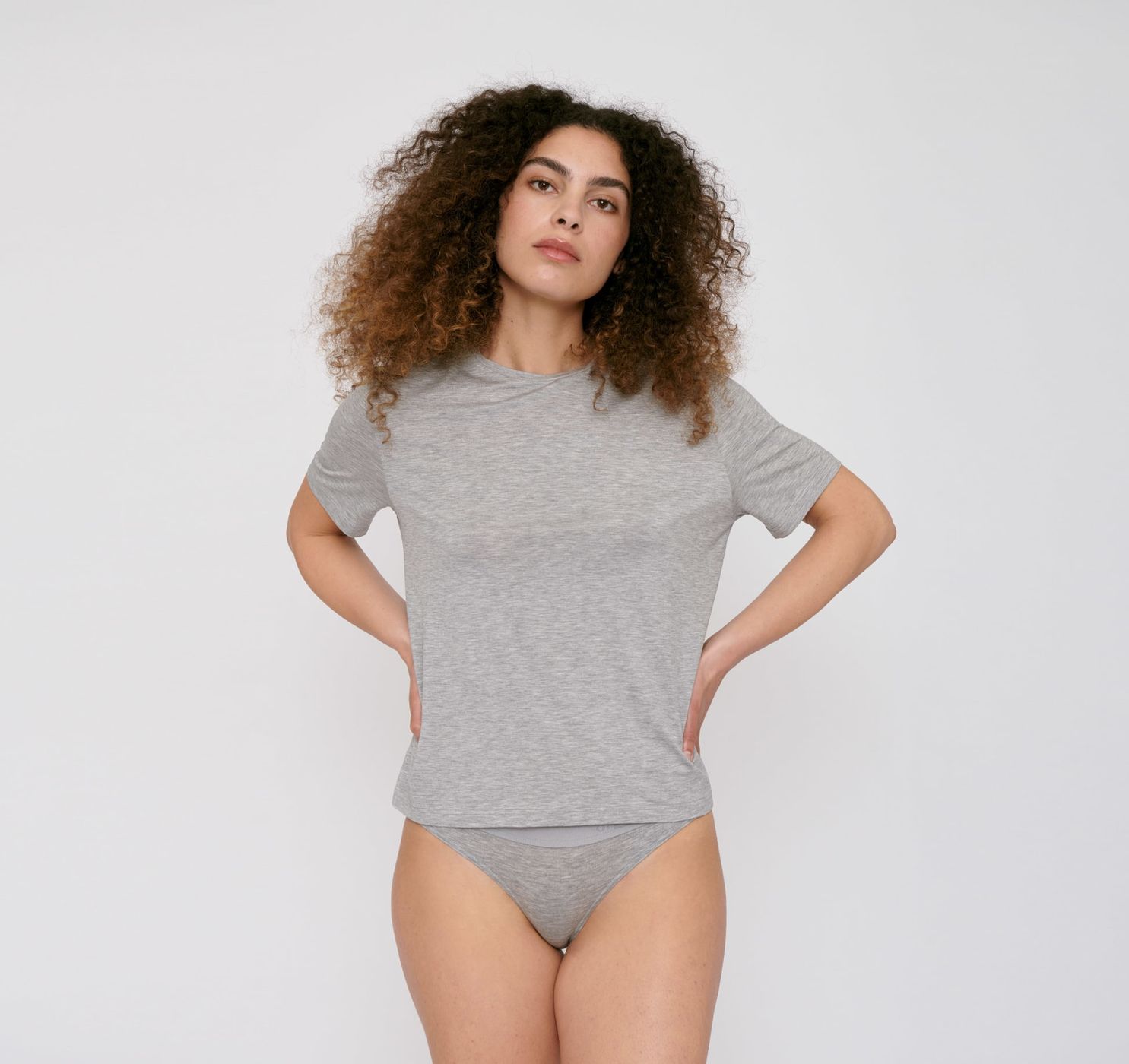 W's TENCEL Lite Tee
Regular price
Sale price
€ 51.95
Tencel lite tee
Ihana, kauniisti laskeutuva t-paita. Ei kutistunut pesussa, kuosittelin kevyesti. Hengittävä materiaali. Tulisipa valkoisia M koossa lisää 🤍 vastaa hyvin kokoaan, rento päällä.
Siisti t-paita
Ihanan ja laadukkaan tuntuinen materiaali. Mallin olka-helma mitta on tosiaan lyhyt, mutta silti riittävä pitkäselkäisellekin. Käytän yleensä paidoissa kokoa M tai L, tässä valitsin L-koon paidan pituuden vuoksi. Valkoisesta väristä näkyy jonkin verran läpi.
Paita oli mukavan joustavaa ja laadukasta materiaalia, se laskeutuu kivasti ja hihat ovat sopivan pituiset. Valitsin s-koon, koska paita on oversize-/laatikkomallinen. Leikkaus voisi vaan olla joko vähän lyhyempi tai pidempi, koska helma jää mielestäni hassuun kohtaan.
Kiva paita
Mukava materiaali ja sopiva kuumillekin keleille!
Ajaton classikko
Ihana materiaali ja kivan loose fit -malli. Sopii niin trikoiden kuin farkkujenkin kanssa.
Otin tarkoituksella koon isomman, jotta saat vielä väljemmän mallin. Paita laskeutuu kivasti.
Weekendbee
Sustainable sportswear