Hello everyone! This is Aissa writing. I'm the co-founder of Weekendbee together with my husband Jukka. We are celebrating Weekendbee's 5 year birthday this fall. Wow, time is really flying! Since our Weekendbee team members have a lot of experience in our different products, we thought that it would be fun to collect our "Top 5 product lists" for you.
This is me skiing in the Alps :)
Weekendbee was founded 5 years ago. We were in a situation with my partner where we used sports and outdoor wear everyday in our lives. During our travels we had seen some sad development in nature that really made us wonder, where we could find sportswear made as sustainable as possible. Since it was not easy to find them, we decided to solve this problem. By bringing all the sustainable sportswear in the same shop!
Here are my top 5 products from Weekendbee that I use almost everyday!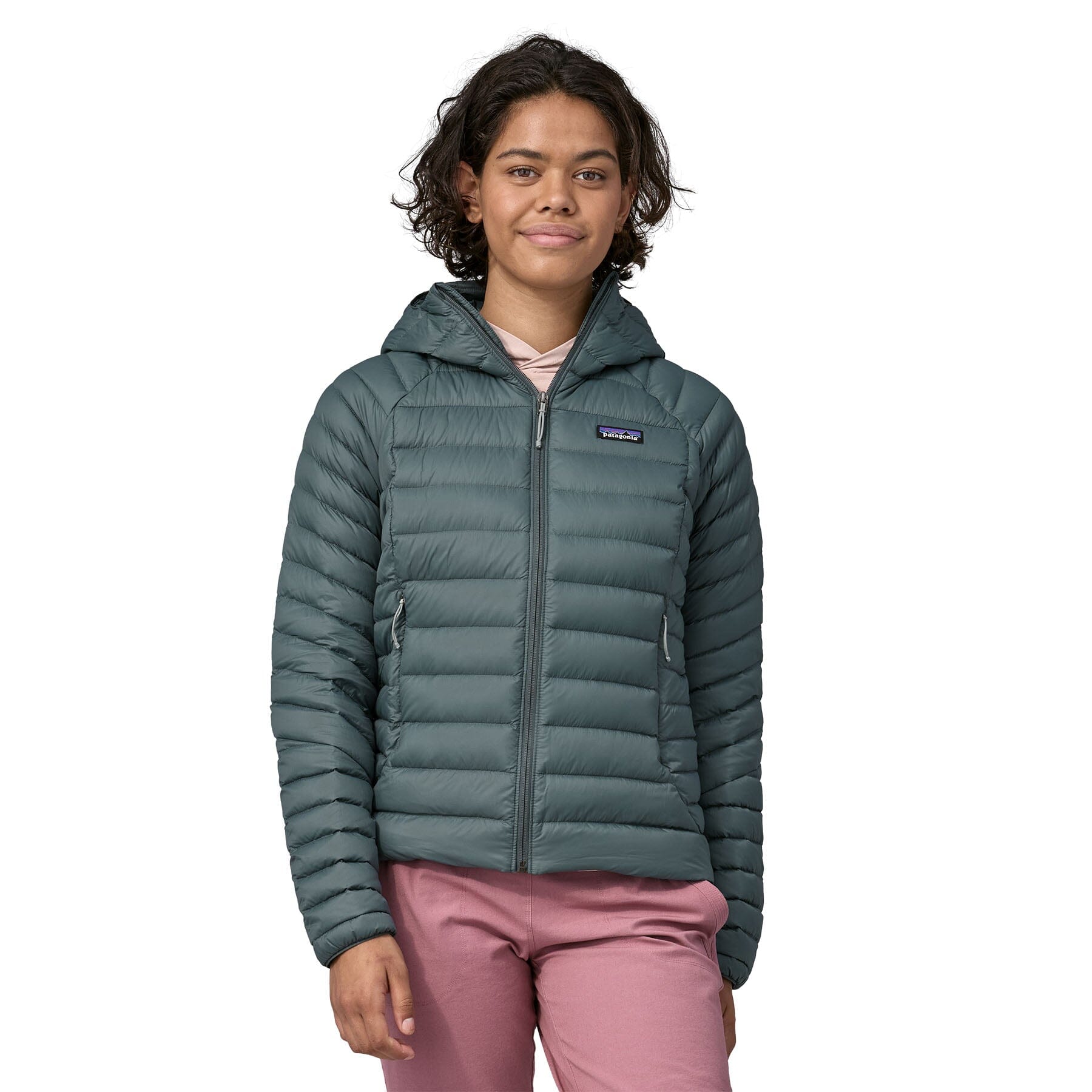 Jacket which keeps me warm from fall to spring, sometimes even in summer! Multi-use, high quality, great fit. What else do you need? Since I get cold easily, I have opted for the down version. If you are looking for a non-down jacket that really serves you four seasons of the year, Patagonia Nano Puff is a great option.
I am size M and have size M from this jacket. The fit is normal so I would recommend the size you normally wear. 
I wear these literally every day and they are so comfortable! When traveling light, these also work for me as running/light hiking shoes and I don't need to carry many pairs of shoes with me. 
Sizing is a bit snug in this shoe, I am usually size 40 but with this I was between the sizes and decided to take size 41 to make it more comfortable. 
My trusted hoodie which I have in couple different colors. It is a bit pricy but worth every penny! If I counted how many time I have used the hoodie, the price per use would be pennies. So comfortable that I find myself wearing the hoodie everyday at my home office. It blocks also some wind so during summer I use it as a jacket when playing outside with my daughter or walking our dog. 
Sizing is slim fit, so at the moment I am wearing the size L and it's perfect. I would recommend to size up one size if you want comfortable fit and even two sizes if you are looking for a loose hoodie fit. 
I have almost all the different models of Girlfriend Collective bras and I wear them in different occasions. Tommy Bra is my all time, everyday favourite. Paloma Bra I wear usually for running or gym when I am looking for maximum support. Topanga Bra is so pretty with yoga and pilates tops.
In these bras I wear my normal size M and it's perfect. 
I have tried many different sport tops but this is by far the most comfortable for my sports. My favourite light, airy and breathing sports top is Gymnation Muscle Tank Top. It has a relaxed, straight fit which gives nicely some room for middle body. If you are looking for more slim fit top, the same fabric is used in Training Tank Top.
Sizing is normal, so I have my normal size M from this top. For even more relaxed fit, I could easily go for a size L also.