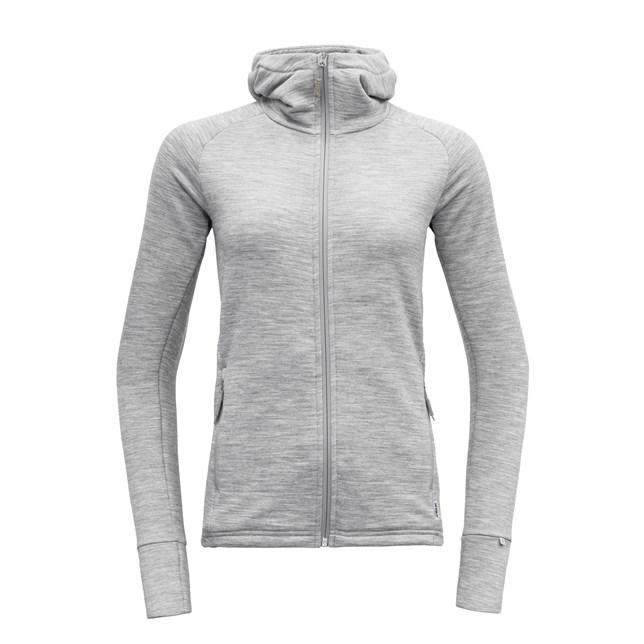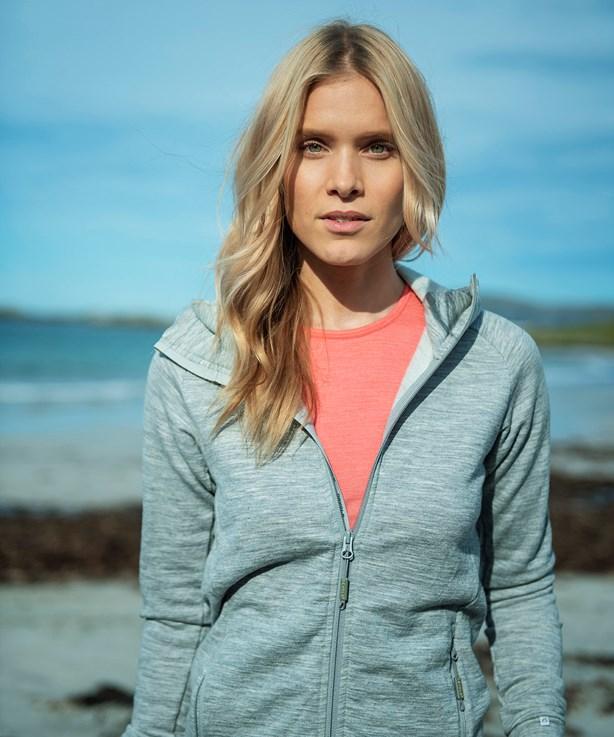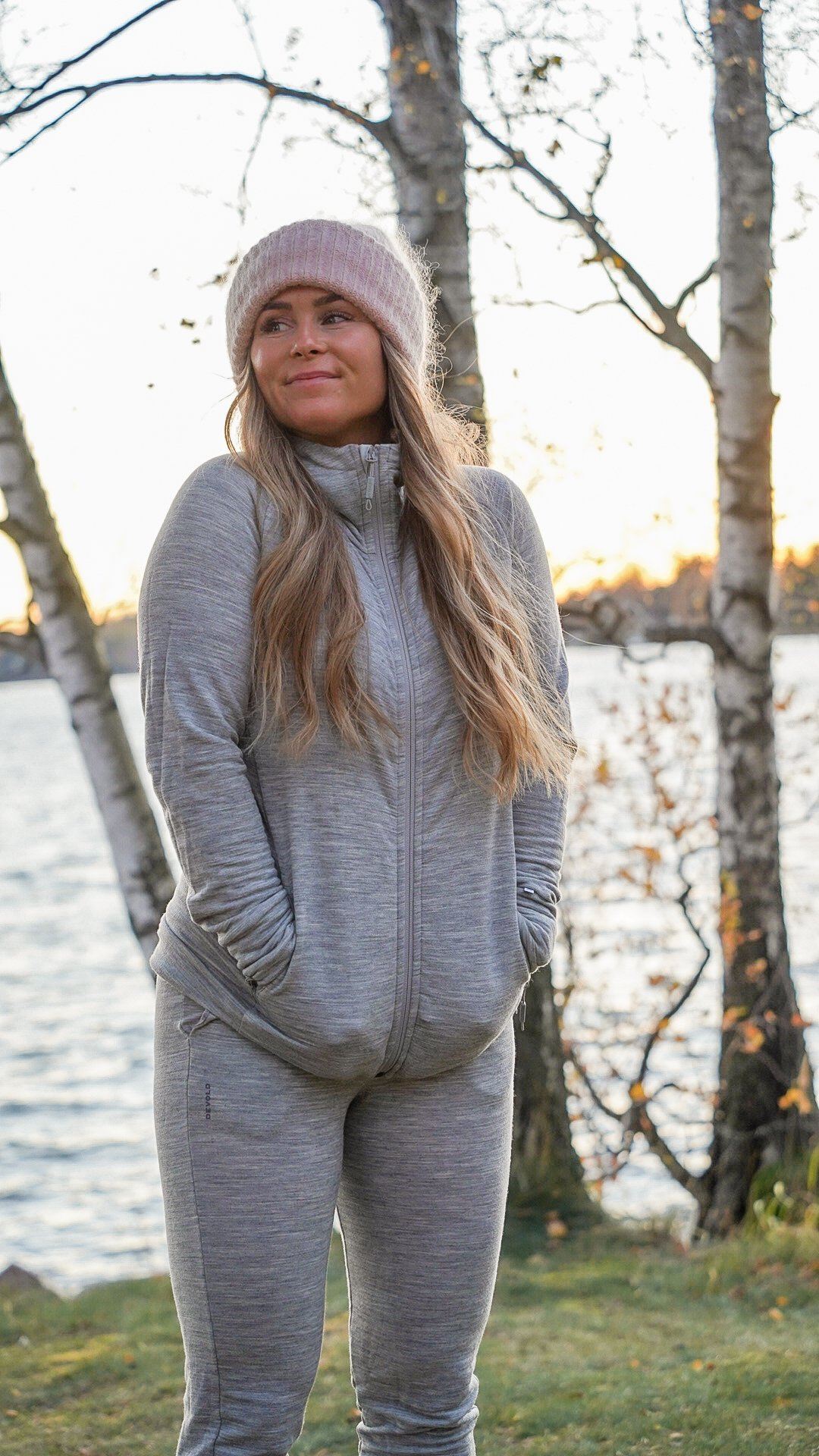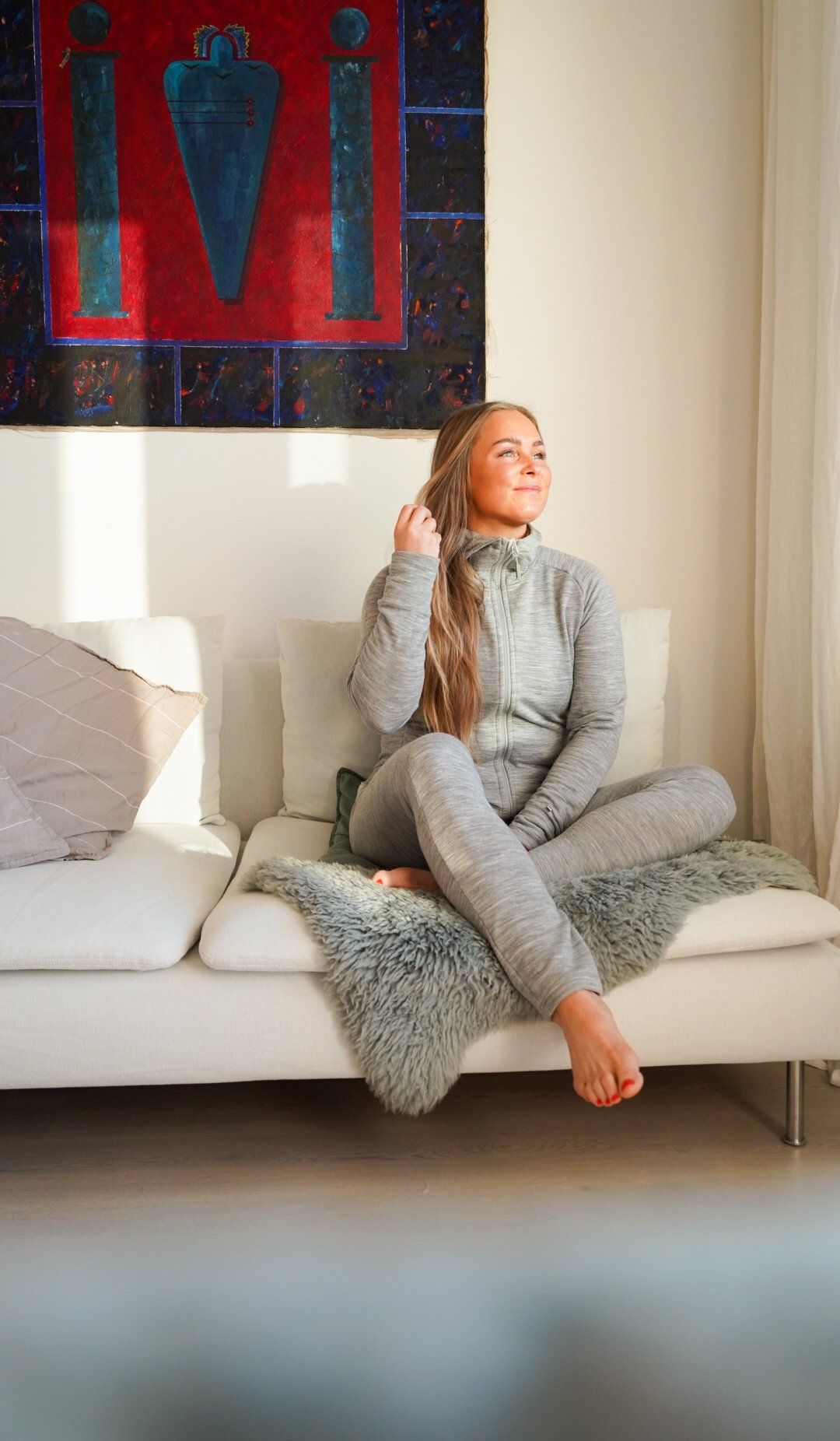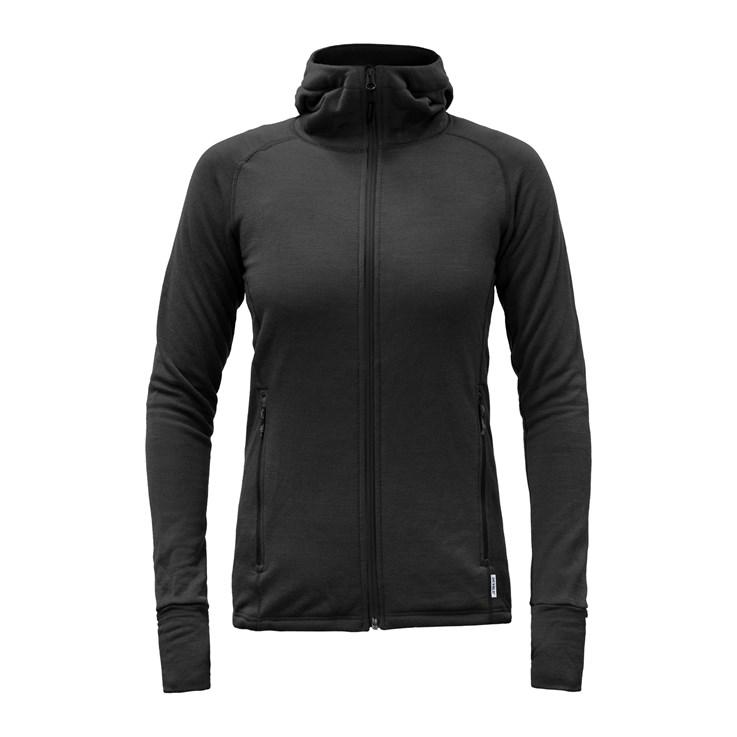 W's Nibba Jacket with Hood - 100% Merino Wool
Regular price
Sale price
€ 214.90
Get 20% discount on all products with code: XMAS20
Devold Women's Nibba Jacket with Hood
Devold® Nibba is a mid-layer garment with excellent warmth-to-weight ratios, made of 100% Merino wool. Wool is breathable, carries moisture away from the body and has a naturally odour control. Nibba garments have a regular fit to give a relaxed style, and the brushed interior makes these garments superbly comfortable, due to their light weight and good insulation properties. 
Size & Fit:
Technical Specification: 

Weight: 210 g/m2
Material: 100% Wool (Merino)
Fiber: Inside: 17.5 mikron / Outside: 21.5 mikron
What's sustainable:
Merino Wool from selected farms with sustainable and particularly environmentally friendly operations

Manufactured in Europe, Lithuania in own Devold Factory
About Devold
Merino Wool from selected sustainable farms
Devold has selected its partners carefully – the farming families with whom they work, just over a dozen of them, have developed the production of merino wool over generations. These farms operate extremely sustainable and particularly environmentally friendly operations and have abandoned any cruel practices they might have once pursued, such as mulesing. Devold's Merino farmers heed both what the herd and the soil tell them. They've come to realise that sheep that enjoy life grow better wool. Devold's quest for merino wool of the highest quality, which meets all their requirements for sustainable wool production, starts from Argentina. From the Patagonian pampas Devold sources 100% organic merino wool from carefully selected farmers with healthy sheep who live freely on pastures where no pesticides or fertilisers have been used. With these same criteria Devold picks some of the wool from selected farms also in New Zealand and Australia.
Manufacturing in Europe, Lithuania
The organic merino wool travels from Patagonia to Devold's own factory in Europe Lithuania. Their uncompromising approach to work and the extreme focus on detail ensure that every Devold garment is of the highest quality. Accuracy. Precision. Control. At Devold's eco-certified factory in Lithuania, they have control of every stage of the process. Devold's production is not based on groundbreaking volumes. Instead, each woollen garment is woven, sewn and carefully checked by people who enjoy their work. Since its start, Devold has been the proud owner of its own factory. A few years ago they decided to buy, own and run a new, super-modern factory specially adapted to Devold's products and high-quality wool. They located the factory in Europe, even though many similar operations were being moved to Asia. This high-tech factory dating from 2015 is located in Lithuania. Why is this? "Because quality assurance is considered to be more reliable in Europe, and since Lithuania is located in the heart of the European market. Short distances and proximity to the head office in Norway make for more efficient logistics and communication," says Tor Jonsson, the factory's general manager. Here, in the country's fifth-largest town, Panevezyz, 304 people are engaged in the many different stages of production and quality control of merino wool. Laboratory testing is performed of such characteristics as strength and fineness, whereby the wool is stretched, x-rayed, and scrutinised in multiple procedures.
Weekendbee guarantee
When you purchase a product from Weekendbee, you can be sure the choice is better for our planet. We support sustainably produced high quality products so that you can buy less and better.
Manufacturing in Europe, Lithuania
Merino Wool from selected sustainable farms
Mulesing-free merino wool
Holiday delivery time estimates:
The holiday season brings some changes to delivery times. When you place the order according to the schedules below, the order should arrive before 24 December.
European Union - GLS and DHL FREIGHT : Place your order at December 10th the latest.
European Union - DHL EXPRESS (not remote) : Place your order at December 17th the latest.
Finland - Posti: Place your order at December 17th the latest.
Finland - Matkahuolto: Place your order at December 13th the latest.
Outside EU - DHL Express: Place your order at December 13th the latest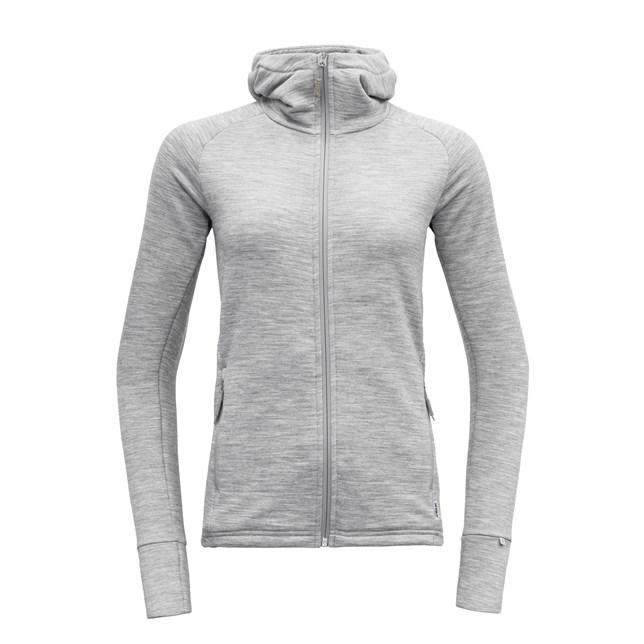 W's Nibba Jacket with Hood - 100% Merino Wool
Regular price
Sale price
€ 214.90
Ihana huppari!
Ihanan pehmeä ja juuri sopivan paksuinen huppari, plussaa korkeasta kauluksesta. Merinovilla lämmittää mukavasti mutta on myös hengittävä eikä hiosta. Mielestäni aika napakka istuvuus. Käytän kokoa S-M ja tästä M oli sopiva. Tosi miellyttävä päällä ja siksi ollut jo ahkerassa käytössä.
Merinovillahuppari
Todella mukava ja lämmin! Ei paina paljoa ja menee pieneen tilaan, minkä vuoksi erinomainen vaelluksille ja retkille.
Uusi lempparivaate - merinovillahuppari!
Aivan ihana materiaali ja koko sekä laatu olivat erinomaiset!
Nibba jacket
Tykkään ja käytän joka päivä.
Weekendbee
Sustainable sportswear