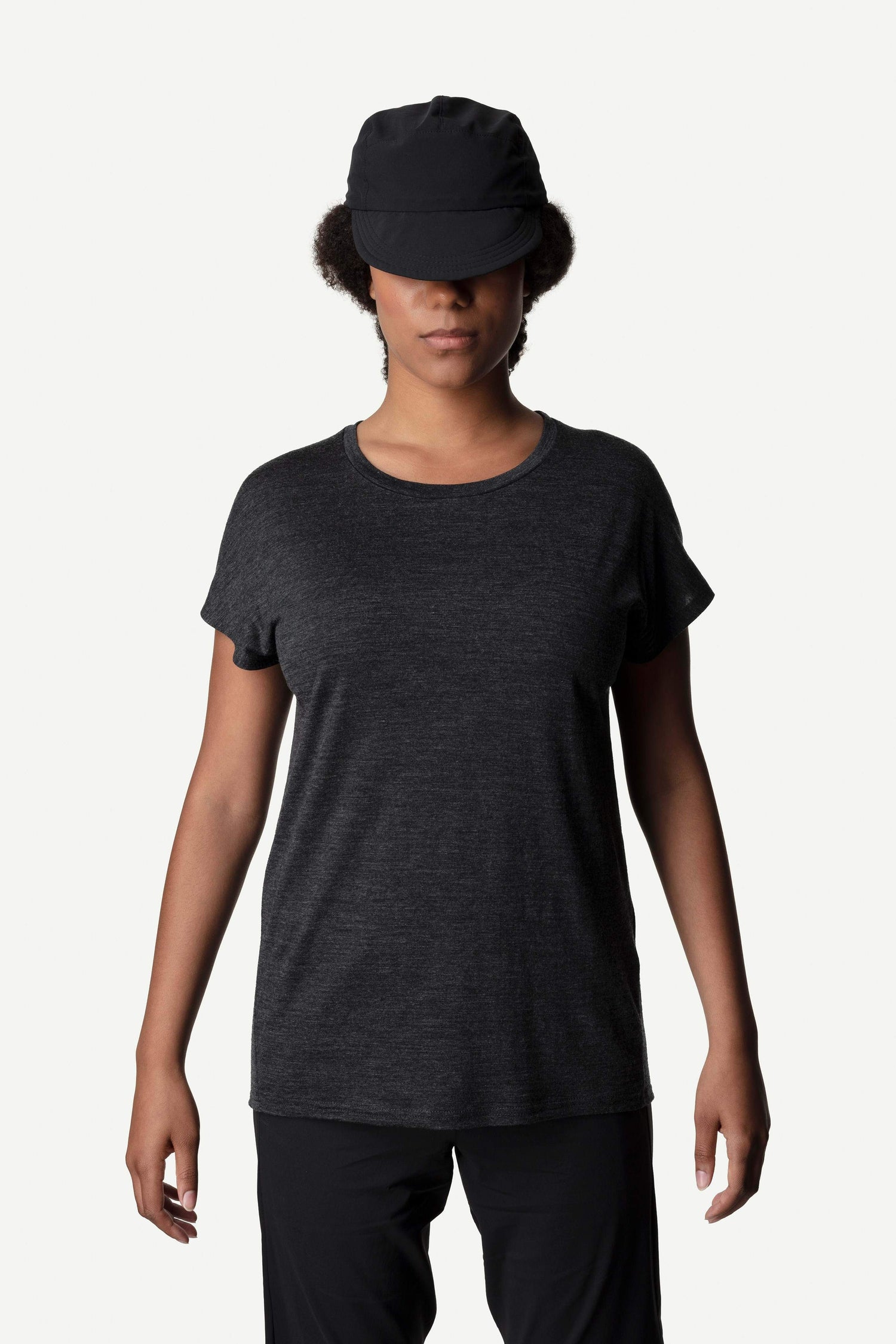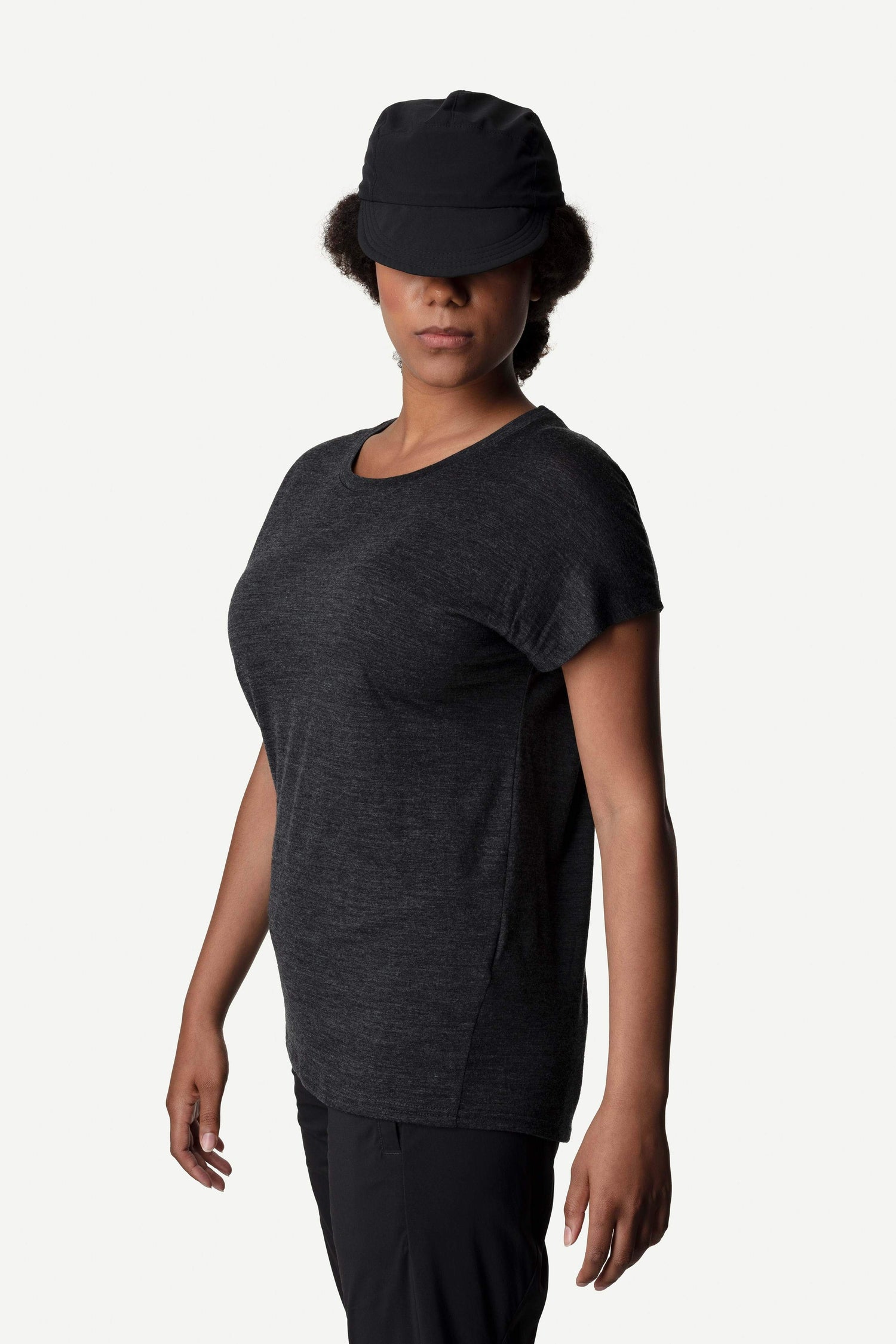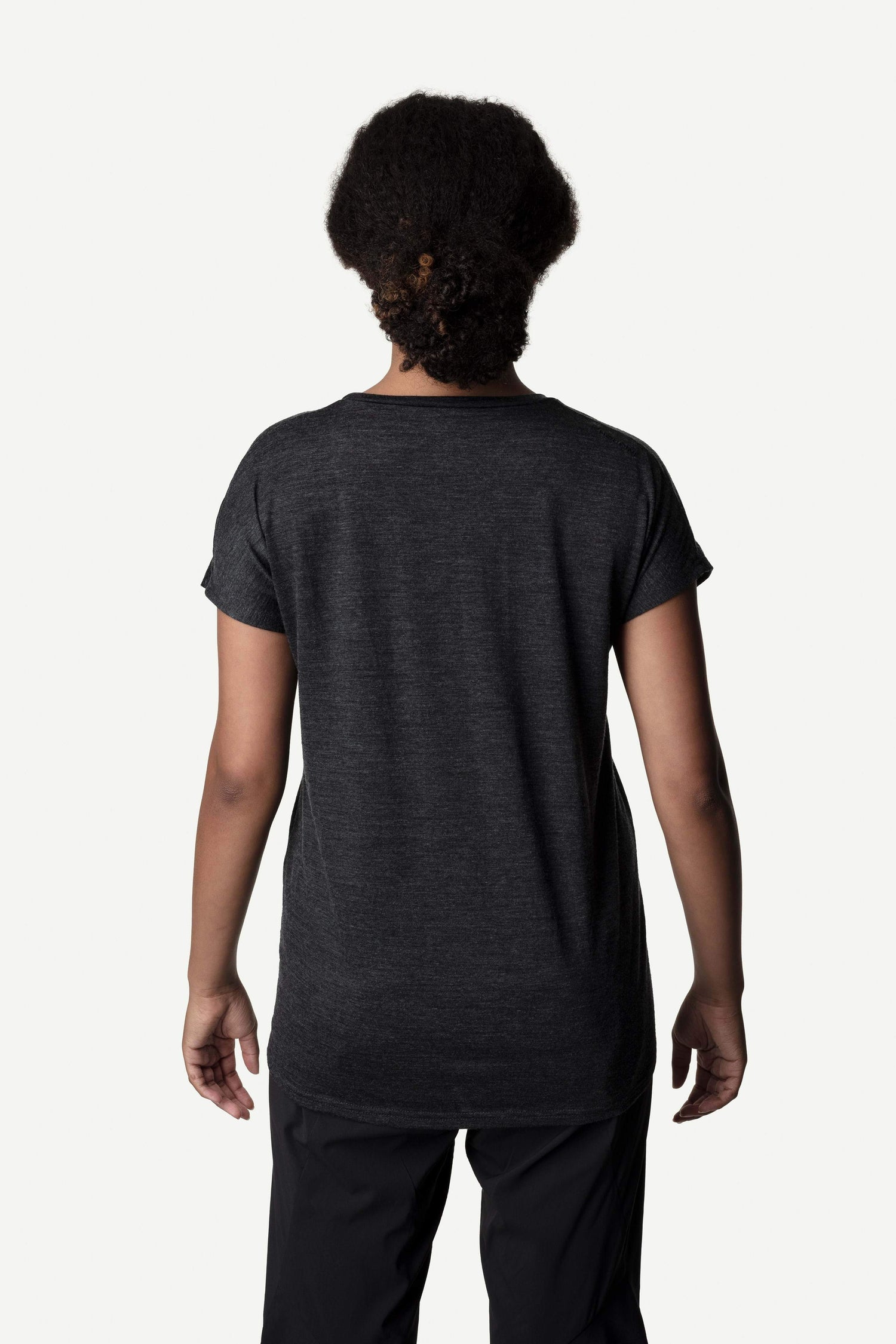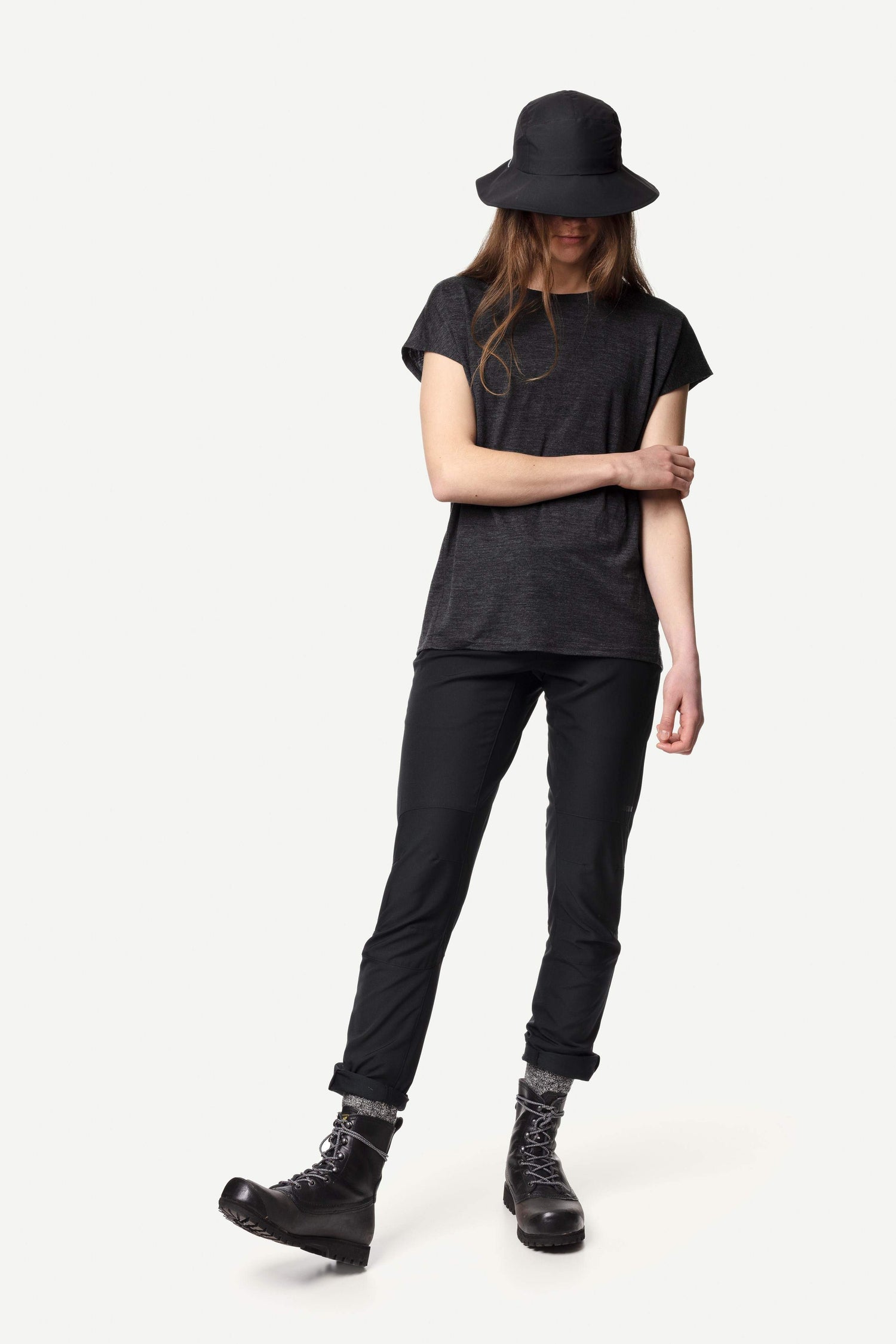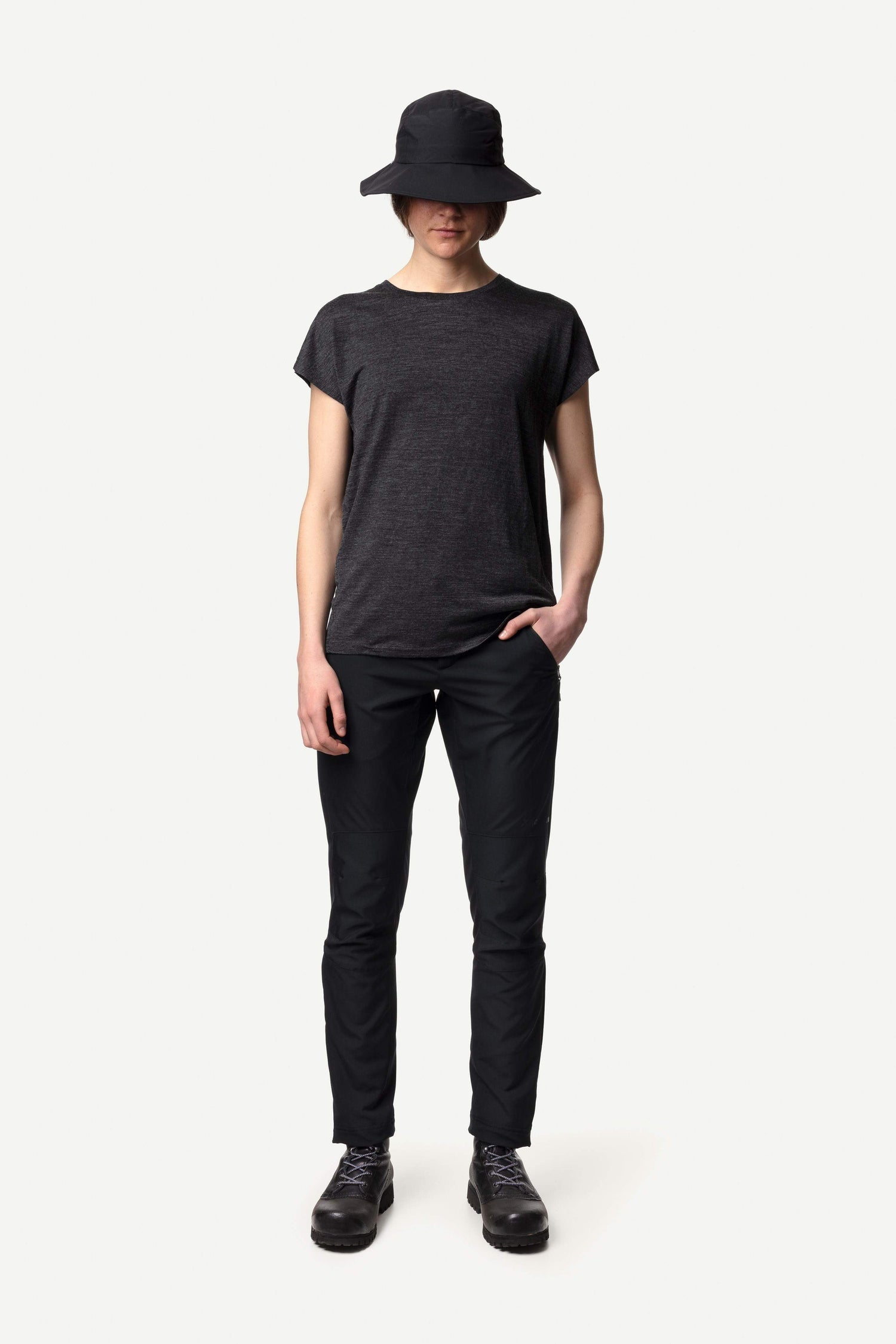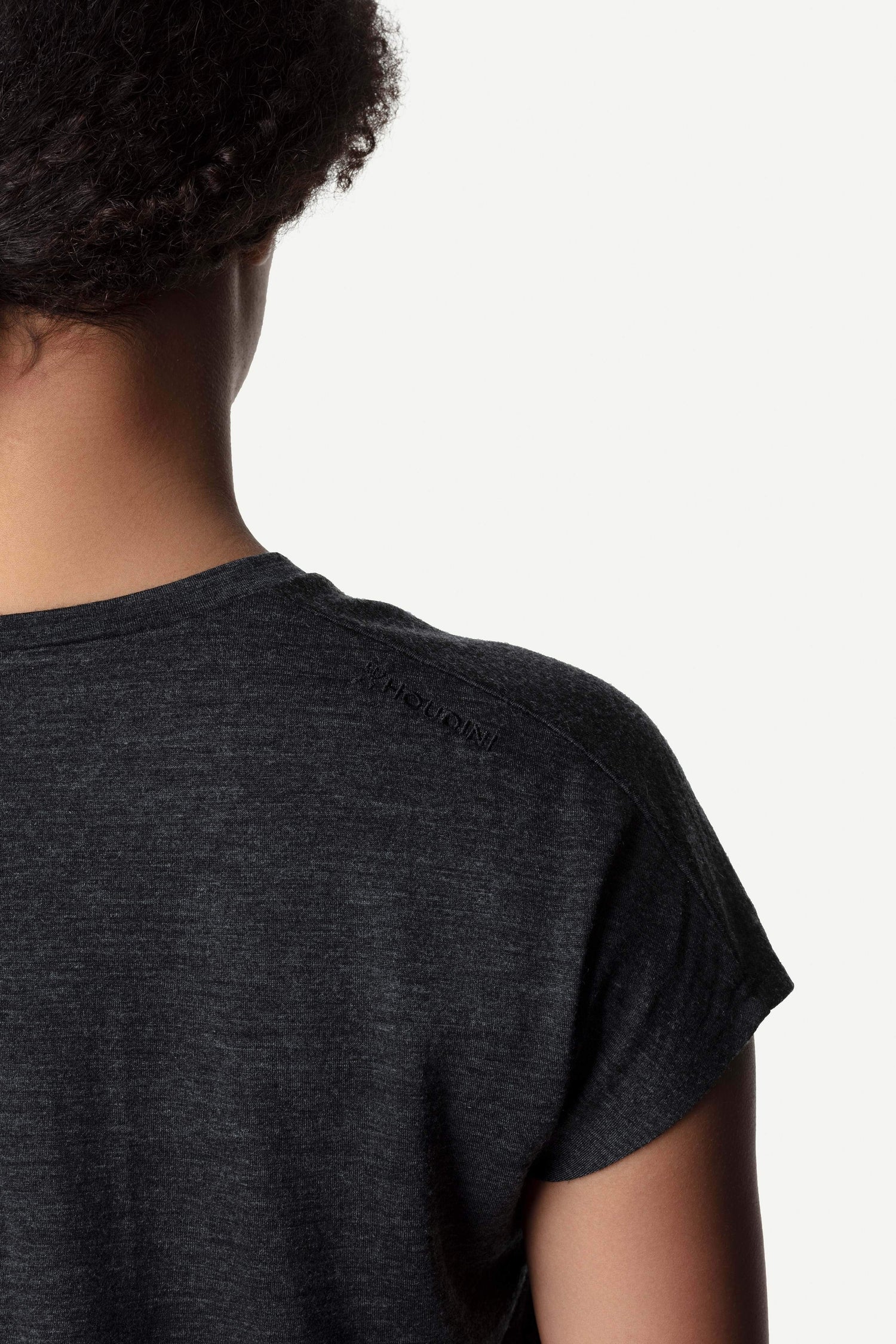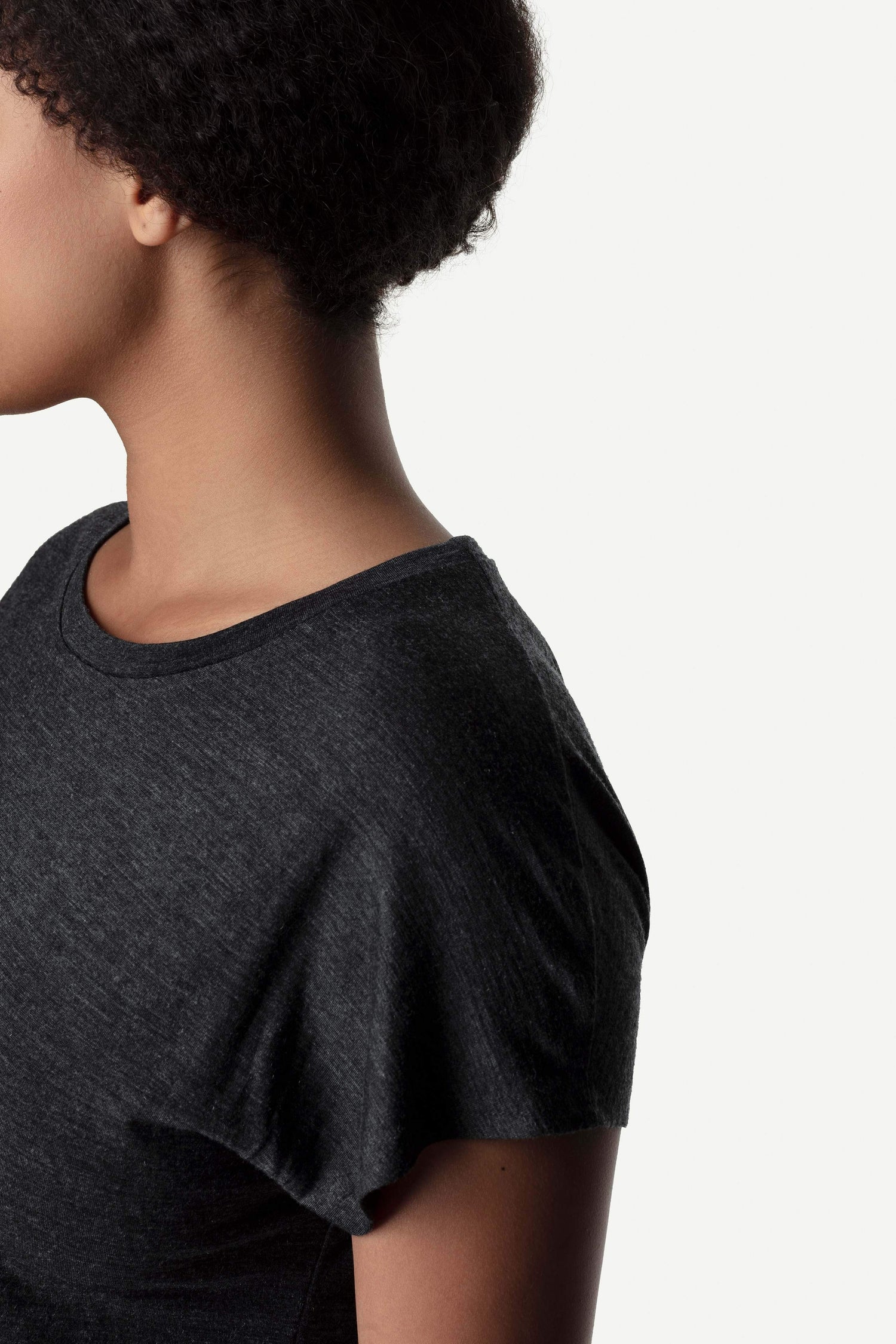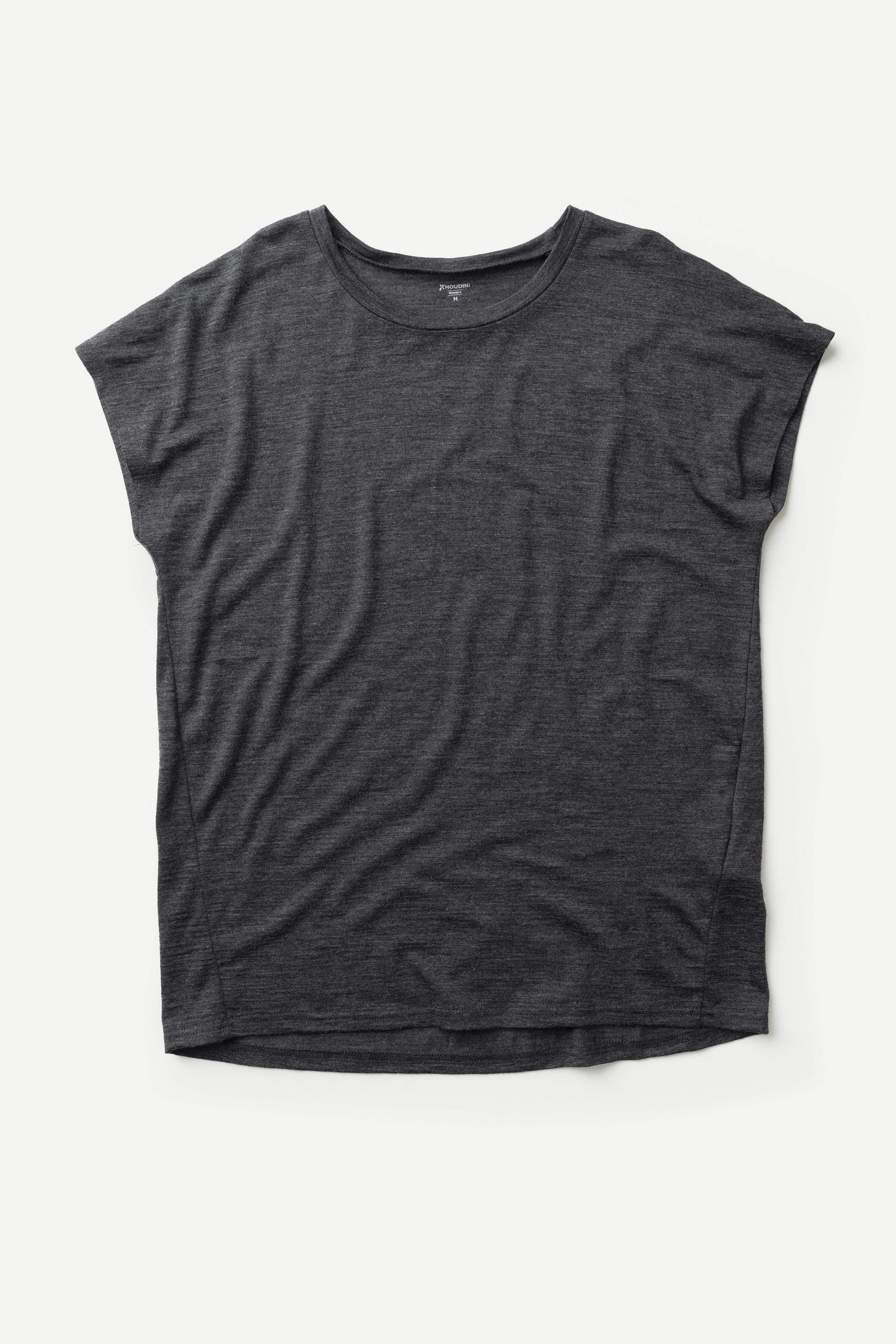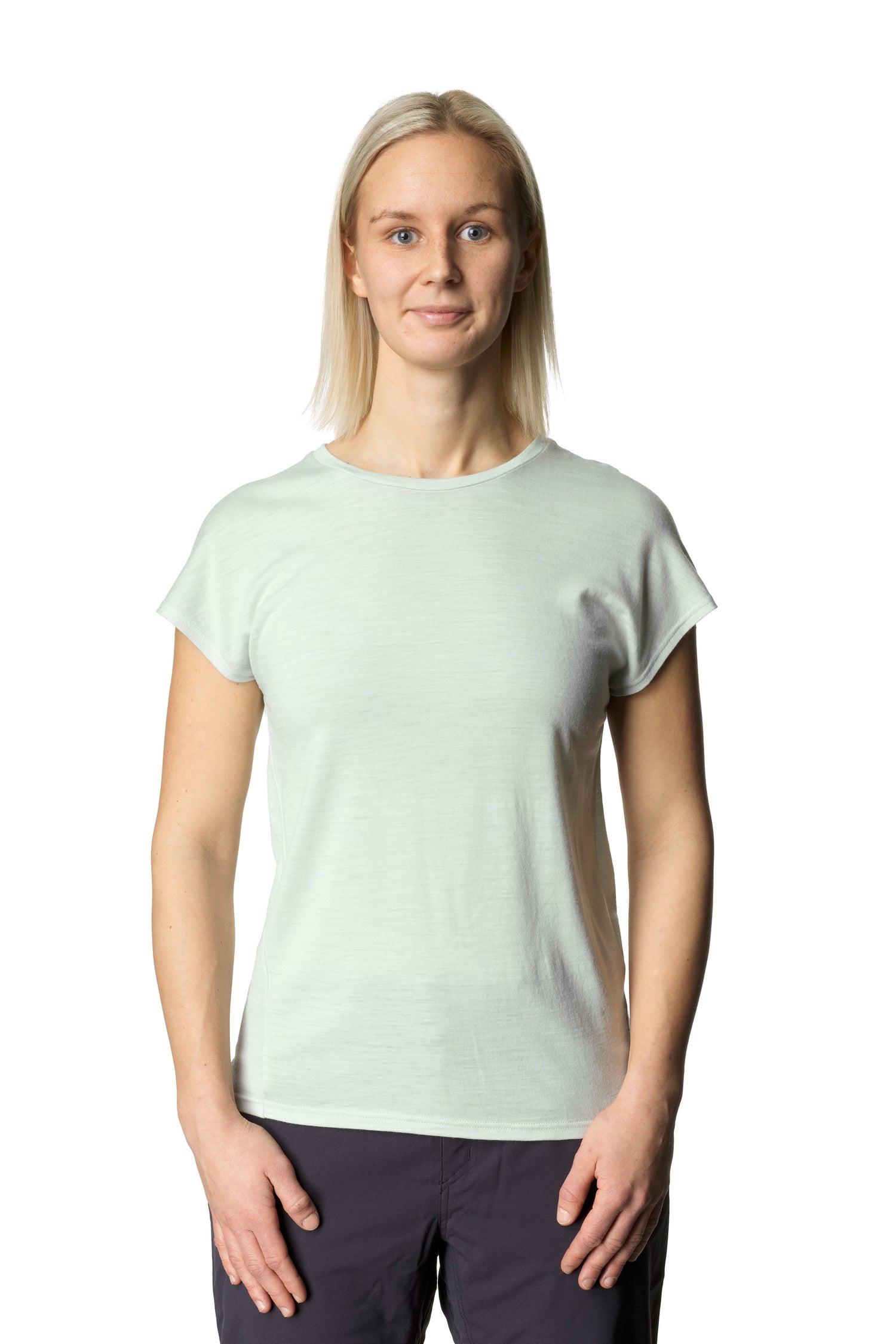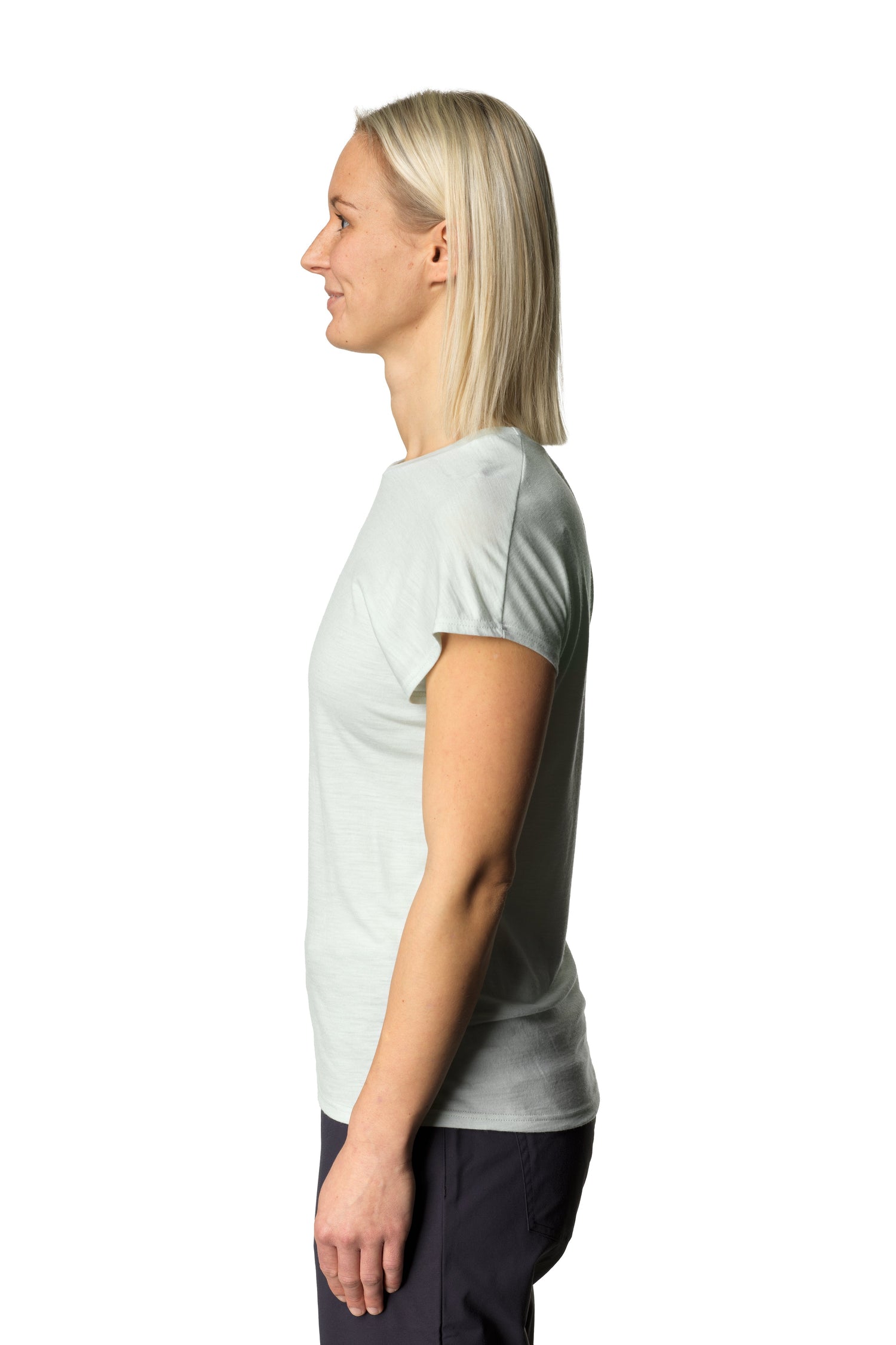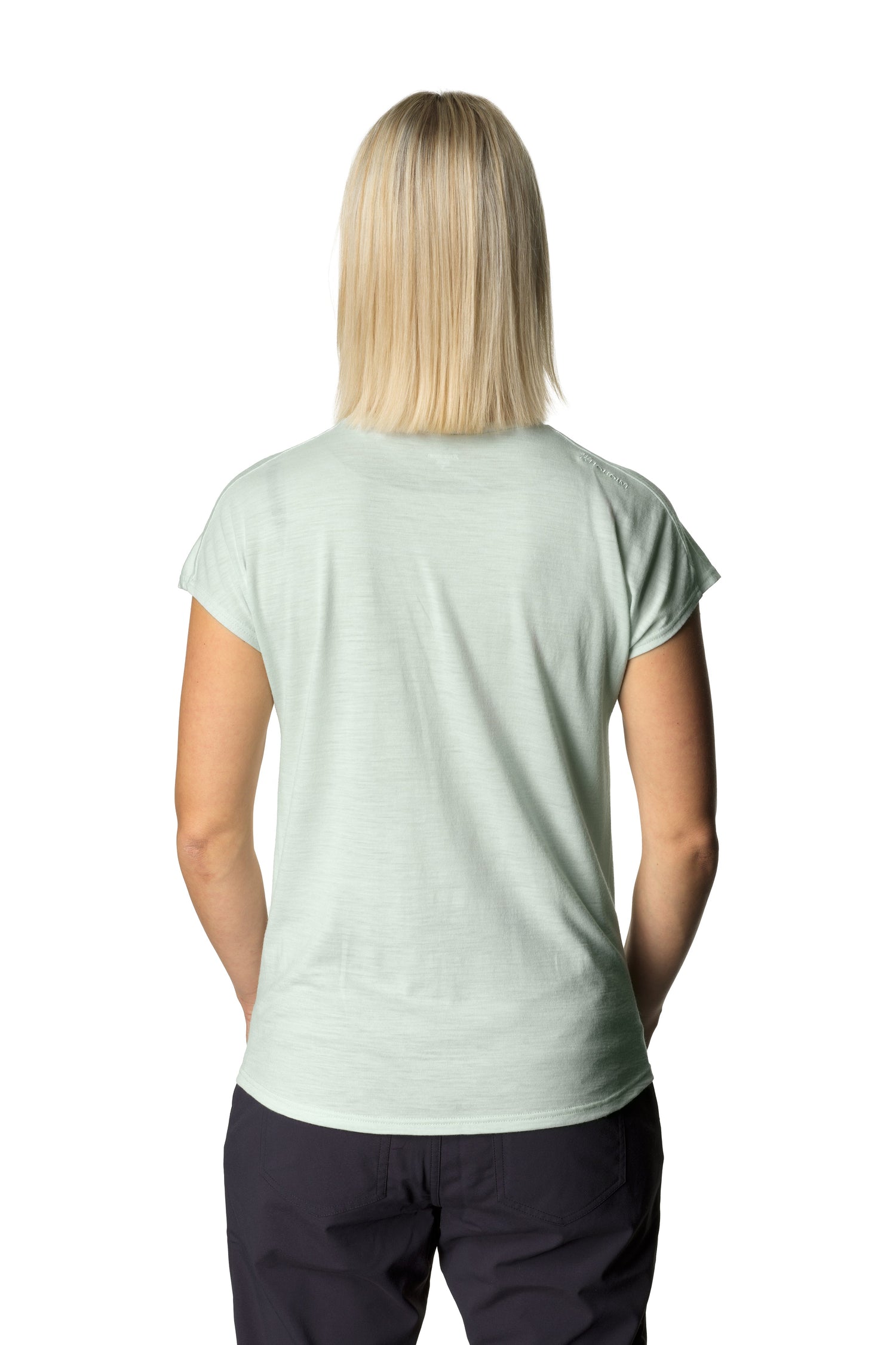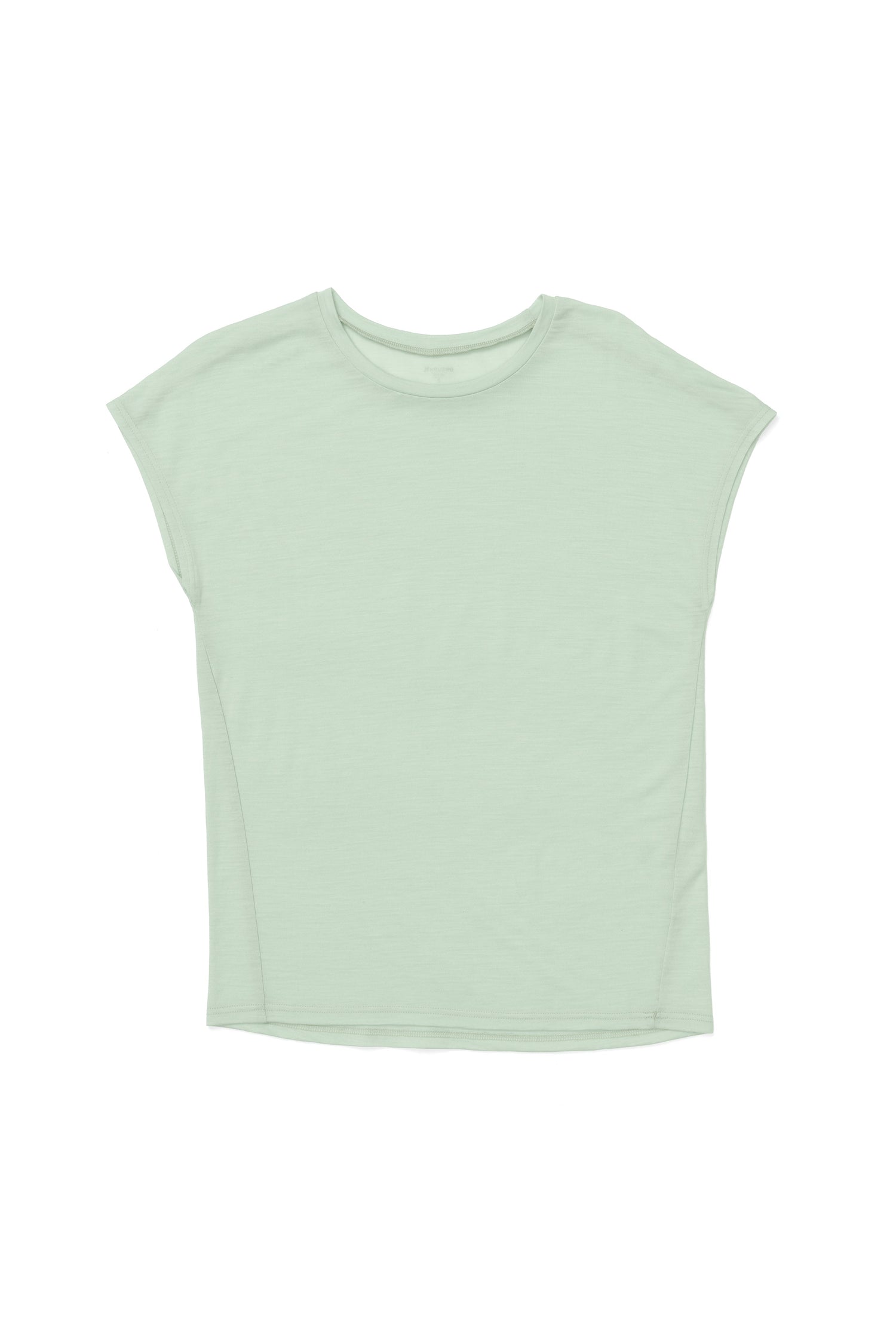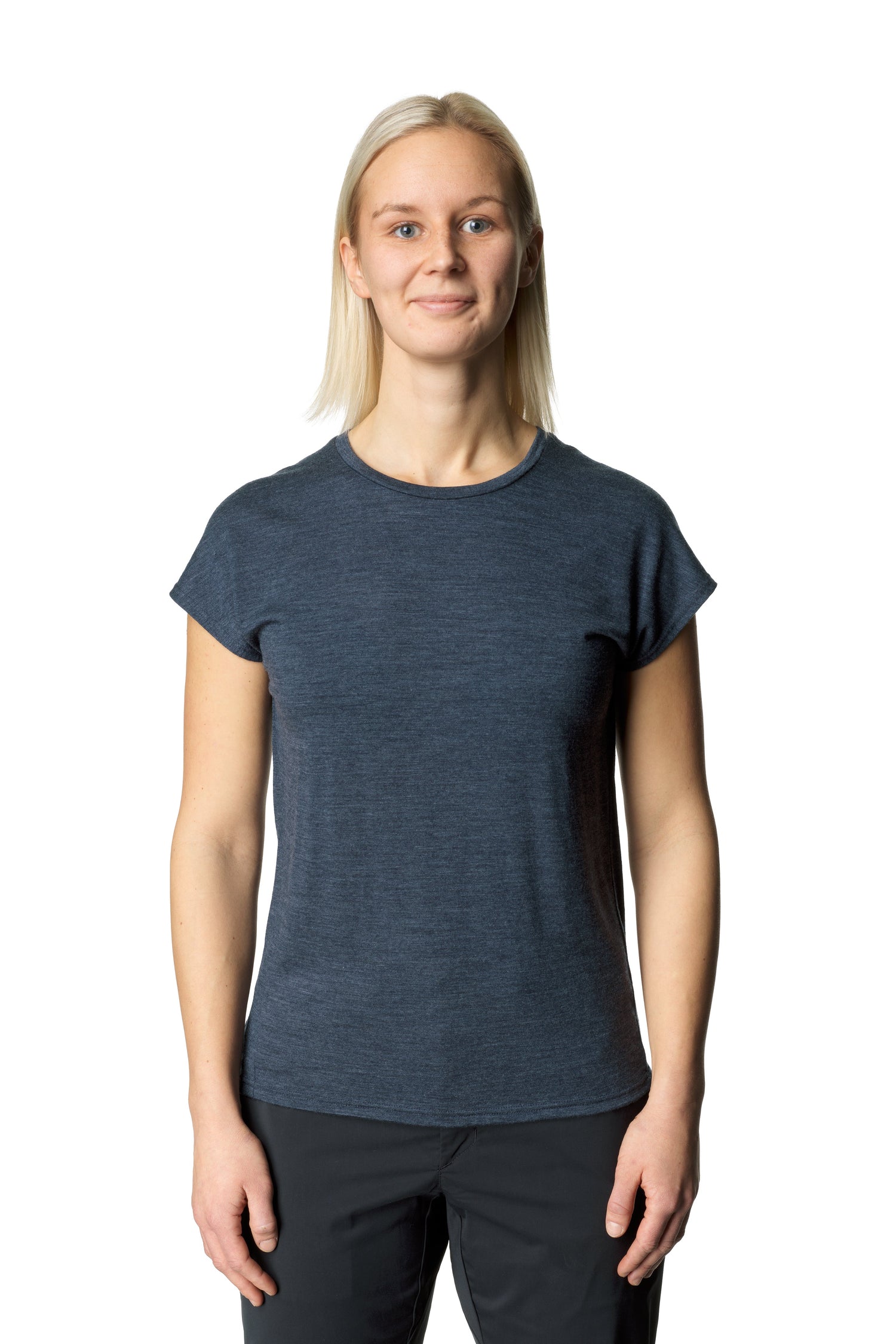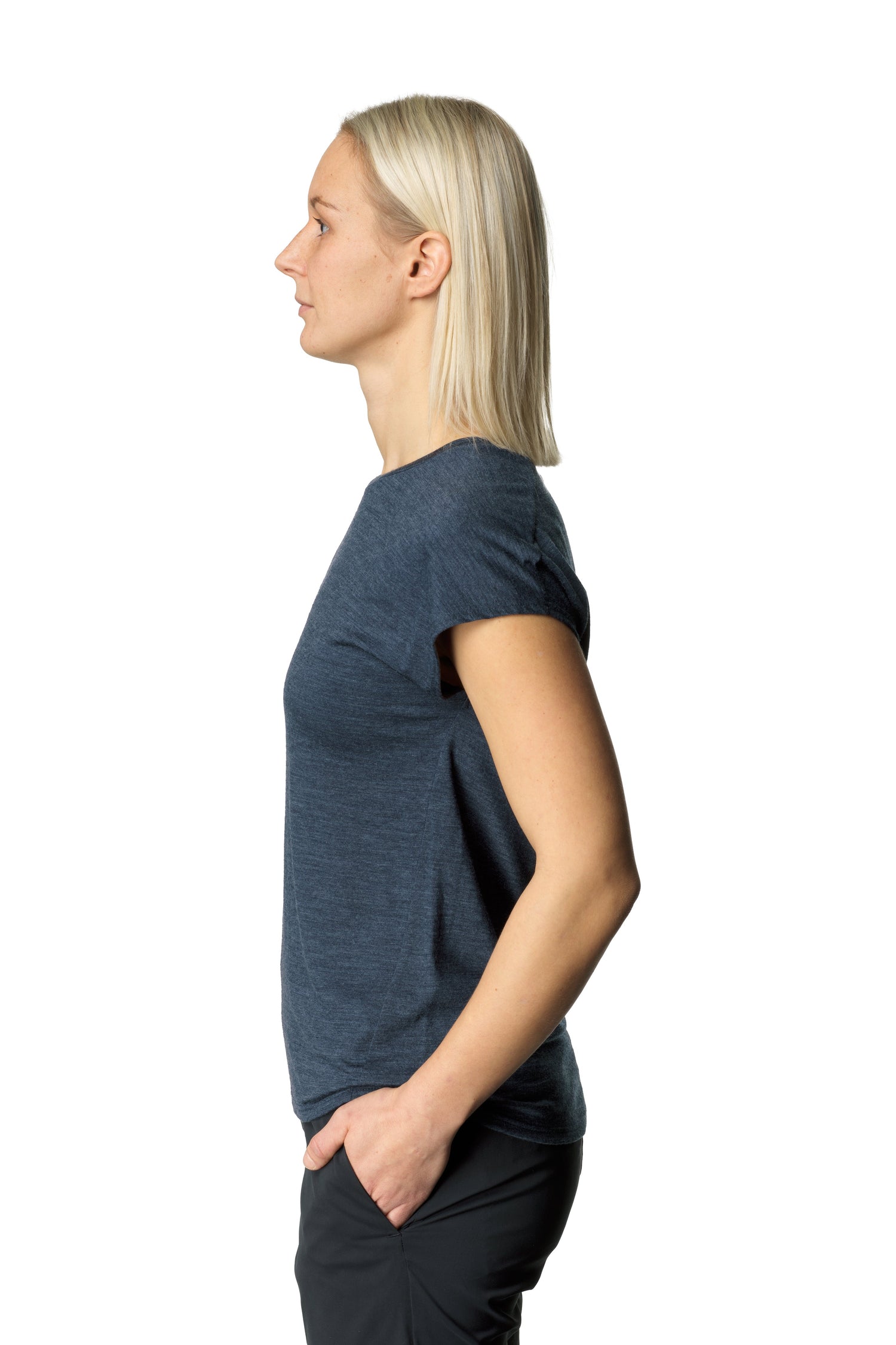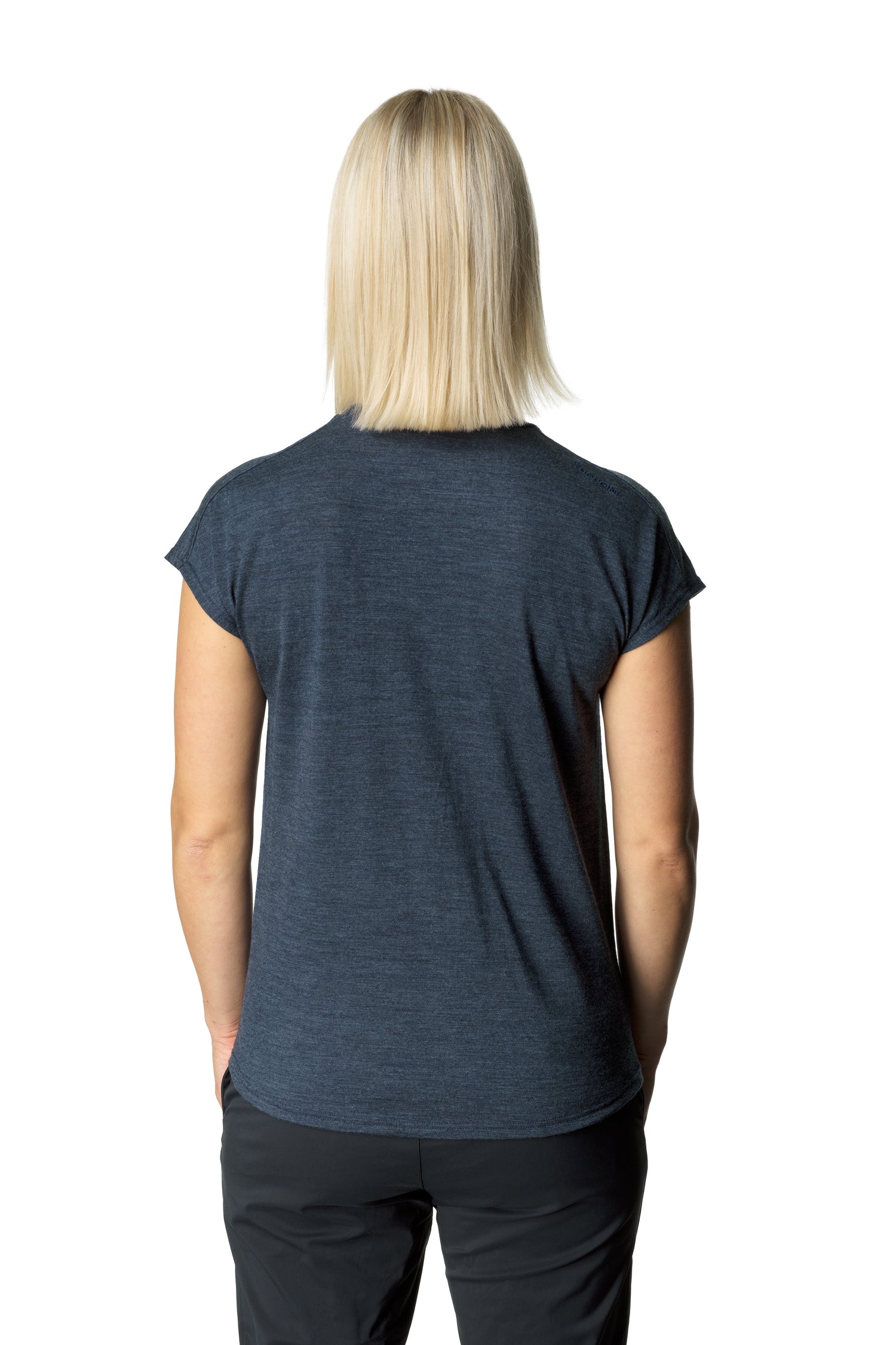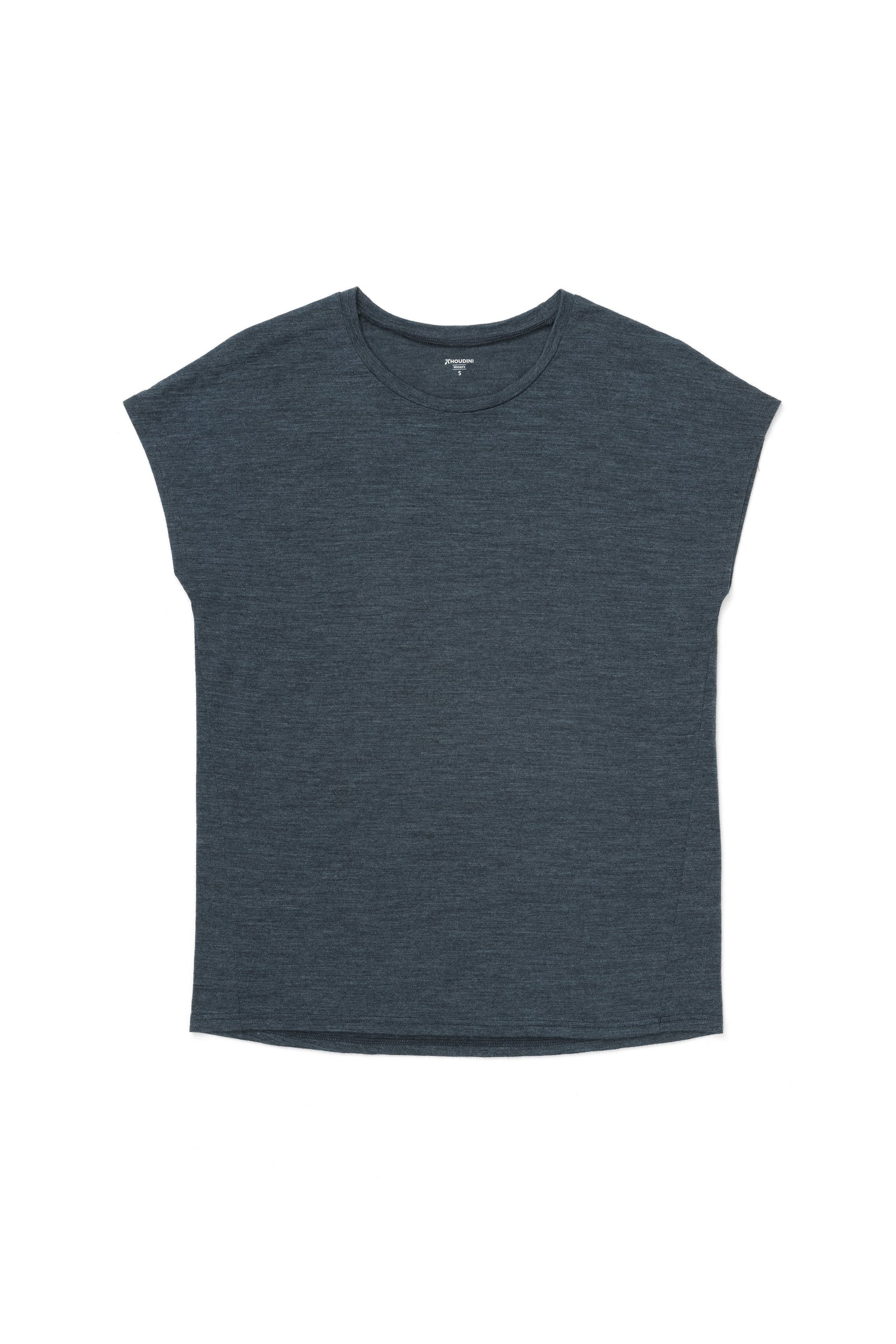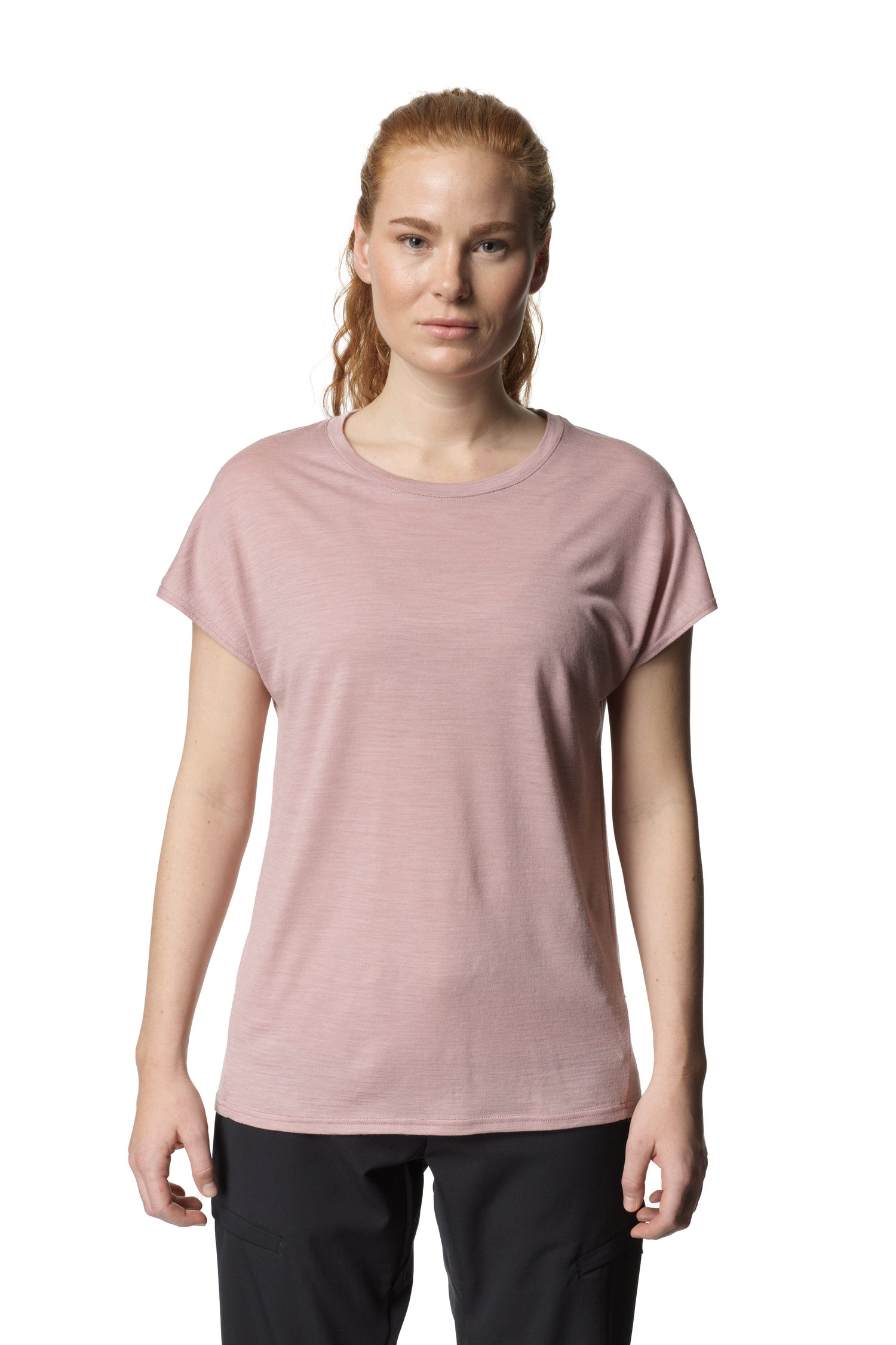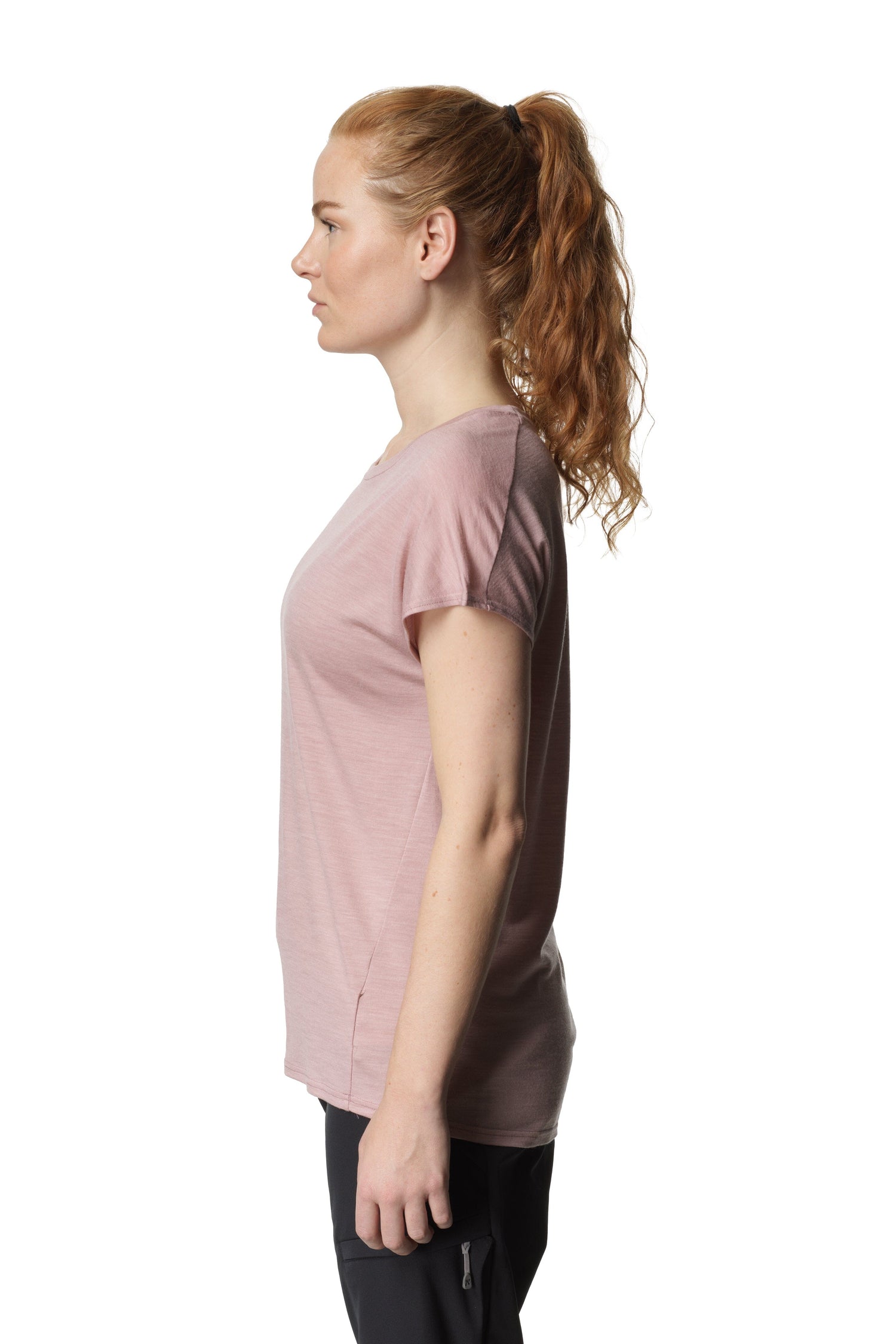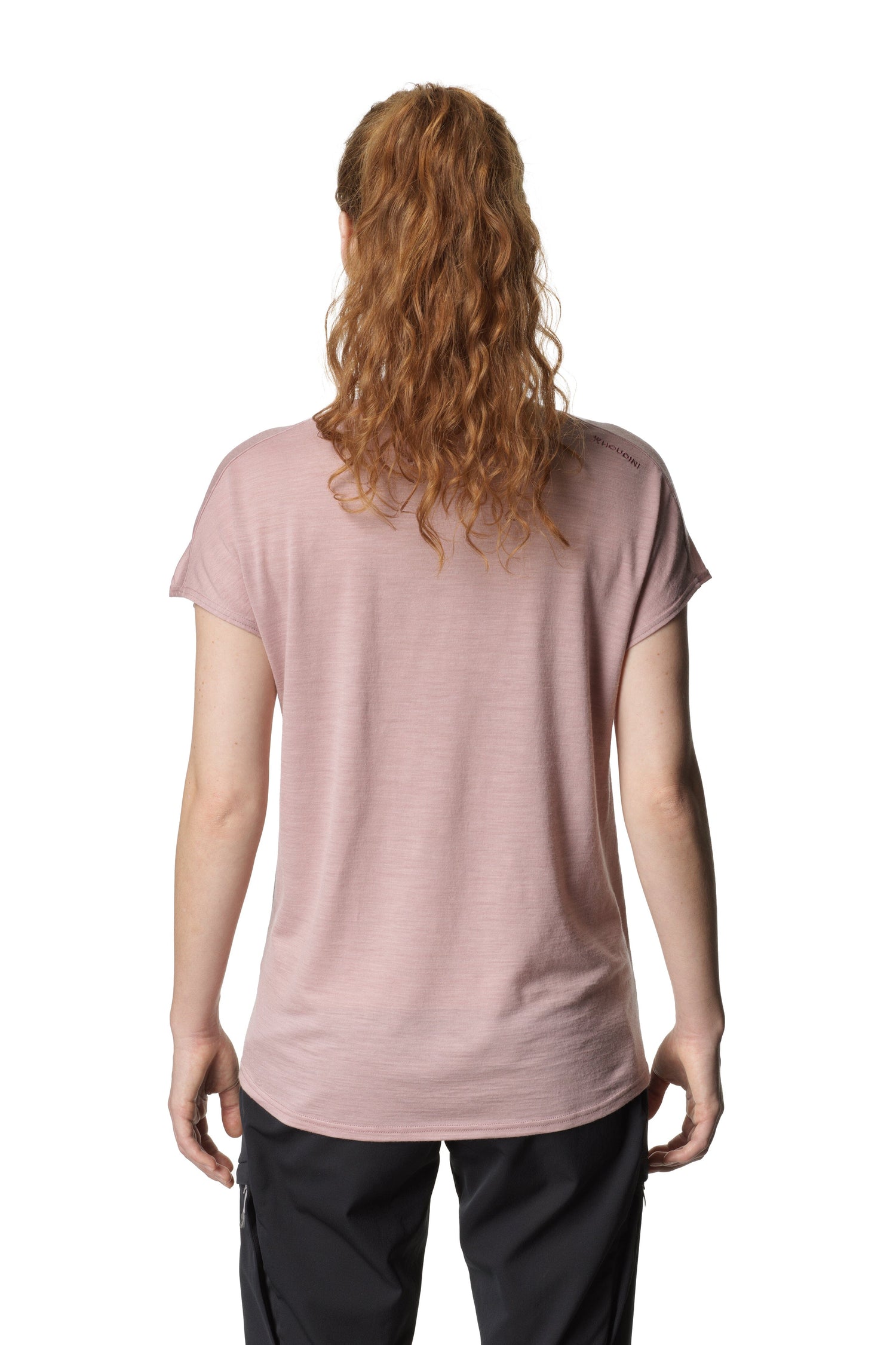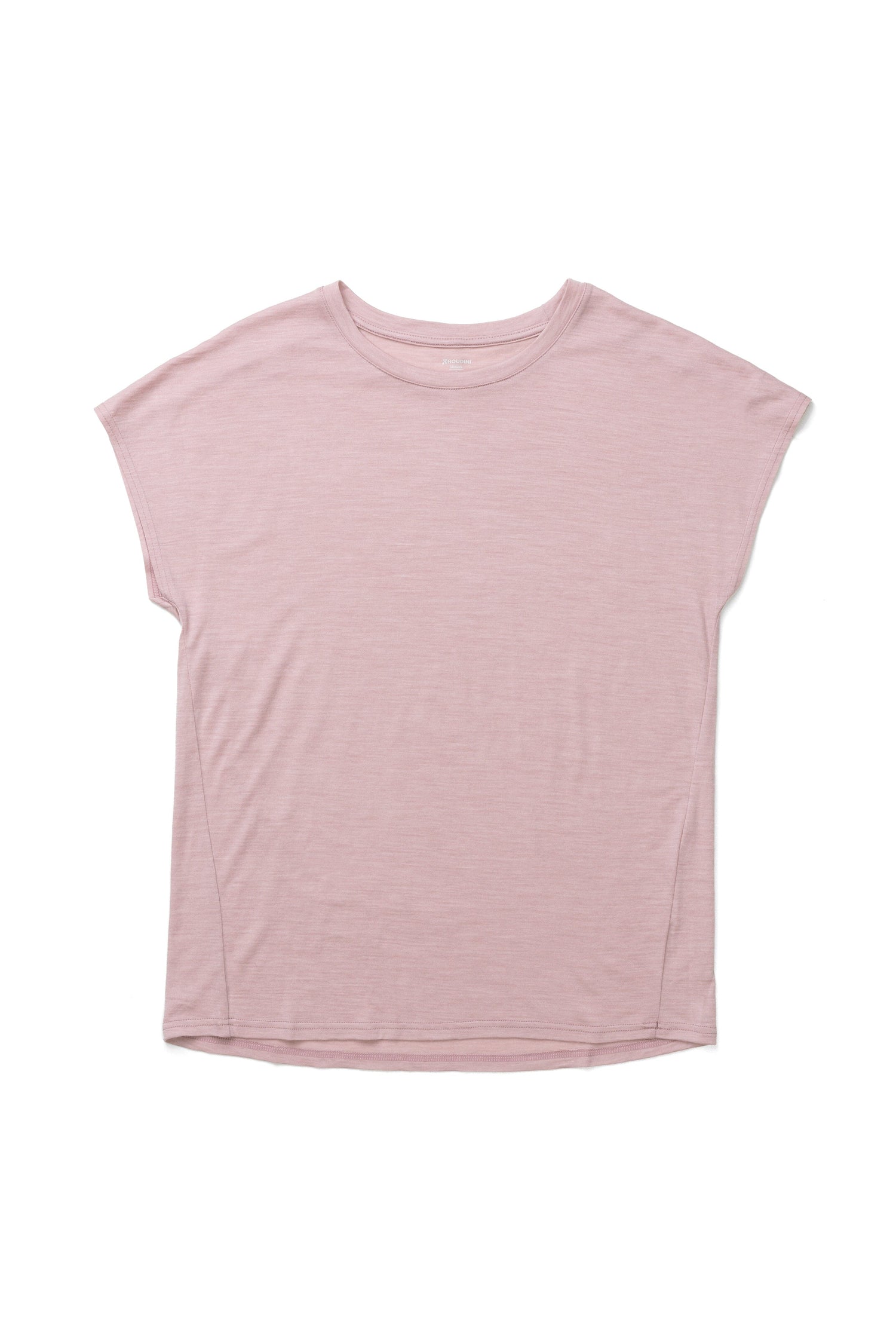 W's Activist Tee - Merino wool and Tencel
Regular price
Sale price
€ 79.90
Get 20% discount on all products with code: XMAS20
Houdini W's Activist Tee - Merino wool and Tencel
The perfect versatile t-shirt in soft, comfortable and quick-drying merino wool and Tencel. Great for climbing, hiking or as an everyday tee.
Features:
Houdini has finally created the perfect everyday t-shirt? Try on this super comfortable, highly versatile t-shirt made from soft merino wool and Tencel fibers and see for yourself. The breathable and quick-drying materials provide a layer of tempered air that will keep you warm on your winter adventures and cool in the summer heat.
At Houdini, they believe that you shouldn't need multiple products to fulfill different purposes. A minimalistic lifestyle means less impact on our environment and less contribution to consumerism. Houdini asked themselves if it is possible to create a t-shirt that you can wear during your morning workout session and then take the same t-shirt to work.
The soft merino wool combined with biodegradable Tencel fibers does not only provide high comfort but is also odor resistant and quick-drying. Seams in no friction areas give you the feeling of wearing next to nothing. The fabric is also highly breathable and regulates your body temperature naturally and efficiently.
Wear it as an extra base layer on colder days in the slopes or as a casual fitted t-shirt as you are sipping ice coffee on warm summer days. The natural performance materials in combination with the relaxed fit make for a garment that looks just as good with a pair of jeans as it does with hiking pants. Simply put, we believe that it is possible to wear one t-shirt for everything.
Regular fit
Renewable and biodegradable fibres
Recyclable
Circular product lifecycle
Natural anti-odor performance
Cap sleeve for better movement 
Effective moisture management 
Softer than plain merino 
Back drop
Weight: 132 g
Made in Latvia
Material:
Activist Treemerino™ wool
Optimal organic solution for the future. A combination of merino wool and lyocell from Tencel® provides a softer touch than plain merino and effective moisture management. Tencel® also increases the durability of the fabric while the merino wool transports moisture away from the skin and prevents odor in a natural way.
Origin: Sweden
60% merino wool 20µ, 40% lyocell Tencel®
Weight: 170 g/sqm
Mulesing free merino wool from Australia and South Africa
Tencel® Lyocell from Lenzing in Austria (with EU Ecolabel)
Organic wool and cellulosic based renewable fiber
Softer than plain merino
Vapor and moisture management
Next-to-skin comfort
Mechanical stretch
Natural odor control
Biodegradable
Size & Fit: 

Angelina is 177 cm / 5'8" tall and is wearing size S
Care Instructions:
Wool is a fantastic material with natural bacterial and dirt resistance. Therefore, wool does not need to be washed after every use. Frequent washing has a negative effect on the wool's properties and unnecessarily wears down the garment. Instead, air your wool garments to reduce your water usage, save energy and make your garments last longer.
Use a washing bag to protect your garments and to prevent fibers from leaking. When cleaning the bag and filter in the machine, make sure to wipe it clean and throw the lint in your trash can. Never rinse it in water since we don't want the fibers to end up in lakes or oceans.
Machine gentle wash at max 40 °C/104 °F, preferably with a wool program.
If you can, use wool detergents. Otherwise use mild, environmentally certified detergents and make sure to use the right dose. Select a detergent that has a neutral pH and no enzymes.
Avoid bleach and alkaline substances that raise the pH value. Also avoid enzymes such as protease or amylase since these can break down wool, which give this material its natural performance properties. This also applies to silk.
Avoid fabric softener. Besides being harmful for our environment, they have a negative impact on the garment performance, mainly moisture transportation and breathability.
Do not dry in tumble dryer.
Shape the garment after washing and lay flat to dry.
Iron on low heat.
What's sustainable:
This product is fully circular, meaning that it's made either from recycled and recyclable or renewable and biodegradable fibers. Most products in today's society are made in a linear lifecycle, where the earth's resources are extracted, used and then discarded. This is not working in the long run and comes at a great environmental impact. Instead, Houdini wants to close the loop and reuse the material they already have. But they need your help. When your Houdini garments are completely worn out, please return them to Weekendbee to be recycled.
The fabric in this product is fully biodegradable. Thanks to the fact that Houdini never mixes our natural fibers with synthetics and doesn't use harmful chemicals, you can put the fabric in compost and nature will transform the fabric into fertile soil. Trimmings like care labels, zippers, seams etc have to be removed and can often be recycled separately. If you don't have your own compost, you can return the worn-out garment to Weekendbee. 
The fibers in this garment come from 100% renewable sources like wool or cellulose. Houdini only uses natural fibers that are produced in environmentally and ethically responsible sources. Houdini uses both natural and synthetic fibers, they both have their merits, but Houdini never mixes them to ensure a circular product. This means that the fabrics from all Houdini products in natural fibers are fully biodegradable.
The fabric in this garment is fully recyclable. Instead of becoming waste, raw material can be used for new products. Houdini's goal is that by 2030, they will take no raw material to their products from the earth's crust. Circular products, made from recycled and recyclable materials are a real game-changer, but they need your help for the system to work. When your Houdini garments are completely worn out, please return them to Weekendbee.
About Houdini Sportswear
Ski, climb, hike and explore the wild with minimal environmental impact

Houdini is a Swedish brand founded by mountaineer Lotta Giornofelice, a pioneer in the production of responsible outdoor clothing. The team of Houdini have spent the last 25 years creating sustainable alternatives for the sportswear.

The Houdini design team is an odd band of scientists, artists and adventurers united by a passion for solving the challenges of sustainability in the clothing industry. The team creates technical, minimalist outdoor apparel that let you experience the wonders of the world without causing harm.

Every garment in the collection is made from 100% either recycled, recyclable, renewable or biodegradable materials. Circular products, made from recycled and recyclable materials are a real game changer, but Houdini needs your help for the system to work. When your Houdini garments are completely worn out, please return them to Weekendbee and we'll recycle it back to Houdini's production.

Certificates:

Weekendbee guarantee
When you purchase a product from Weekendbee, you can be sure the choice is better for our planet. We support sustainably produced high quality products so that you can buy less and better.
Holiday delivery time estimates:
The holiday season brings some changes to delivery times. When you place the order according to the schedules below, the order should arrive before 24 December.
European Union - GLS and DHL FREIGHT : Place your order at December 10th the latest.
European Union - DHL EXPRESS (not remote) : Place your order at December 17th the latest.
Finland - Posti: Place your order at December 17th the latest.
Finland - Matkahuolto: Place your order at December 13th the latest.
Outside EU - DHL Express: Place your order at December 13th the latest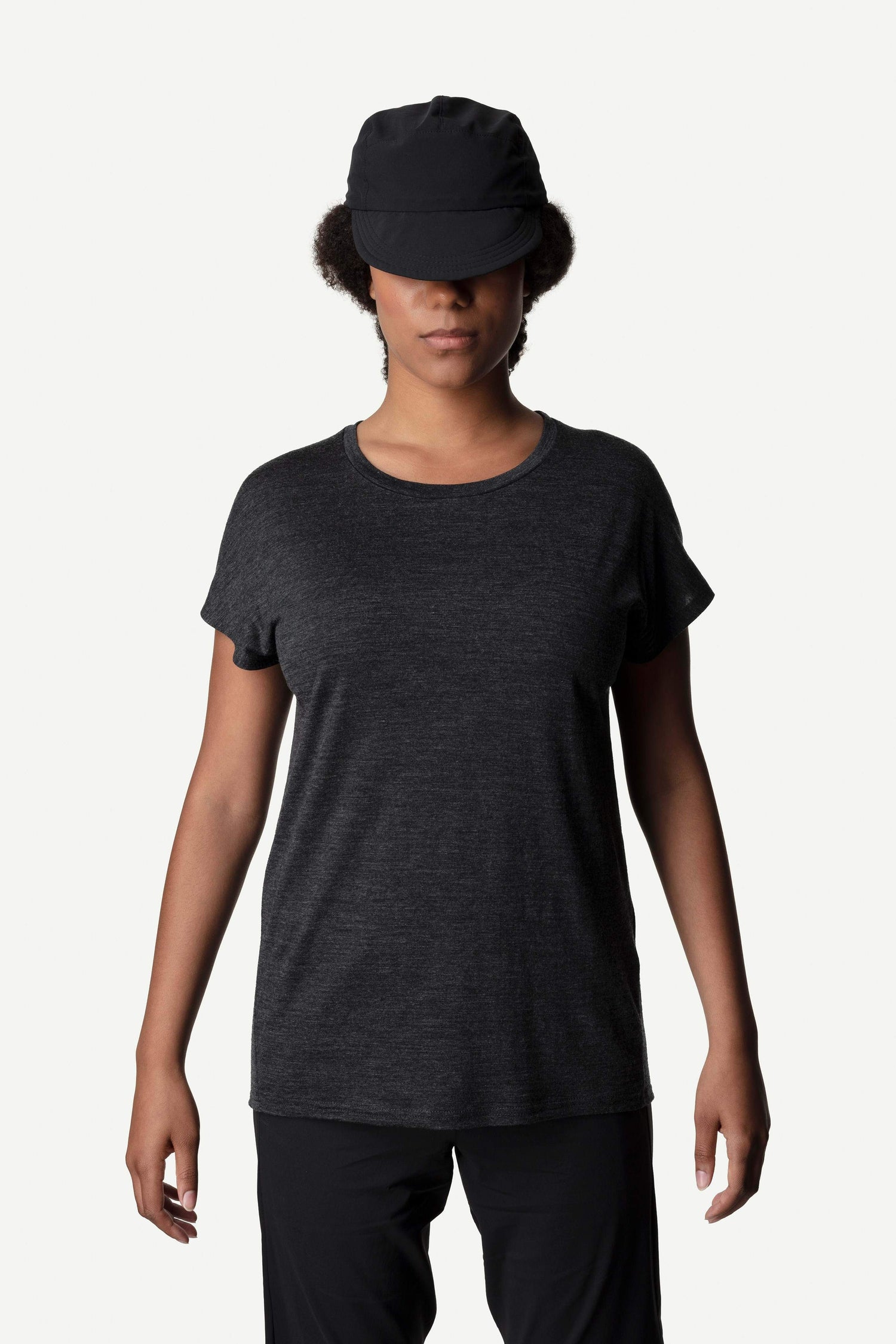 W's Activist Tee - Merino wool and Tencel
Regular price
Sale price
€ 79.90
Paita
Todella hyvin istuva tuote, laadukkaan oloinen paita.
Mukava, monikäyttöinen paita
Olen käyttänyt paitaa todella paljon, ja se on pysynyt hyvin muodossaan. Alaselkään on tullut pientä nyppyä repun kantamisesta, mutta muuten paita on pysynyt siistinä enkä ole huomannut siinä mitään sellaista kulumista, joka ei kuuluisi asiaan. Olen pitänyt paidan suorasta, rennosta mallista ja hihojen leikkauksesta. Tämä on minulla niin retki- kuin arkikäytössä.
Mukava perus t-paita
T-paita oli mukava päällä, pehmeä ja istui hyvin. Saumat ovat pysyneet suorina pari ekaa pesua. Siistin näköinen teeppari joka menee niin perus arkipuserona kuin kevyessä urheilussa. Ei hiosta vaan pysyy miellyttävän tuntuisena.
Kiitos paljon arvostelustasi. Kivoja sportti- ja ulkoiluhetkiä kevääseen! ☀️
Liisa / Weekendbee
Mukava paita arkeen ja retkeilyyn
Hyvä ja miellyttävä materiaali. Koko asteikko normaali
Kiitos paljon arvostelustasi. Kivoja sportti- ja ulkoiluhetkiä kevääseen! ☀️
Liisa / Weekendbee
Weekendbee
Sustainable sportswear